Extending your stud dog ad
The following is a guide on how you can extend your advert. Currently you can advertise for either 4 months or 12 months, once your ad has expired users of the website will not be able to contact you via your advert.
Note: You can only extend your ad once it's expired.
Step 1 – login
Visit the log in page and enter your email address & password. https://dogs.ie/login.php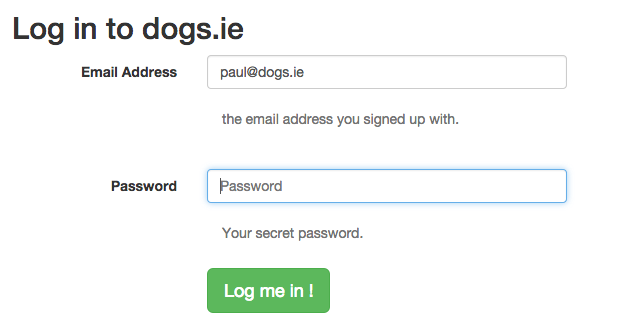 Step 2 – visit your stud ads
From the drop down menu on the top of the page you can select to see all you dogs for stud ads. Under 'My for stud ads'. (direct link)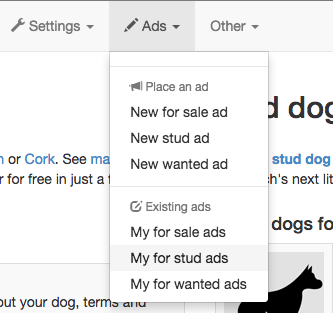 Step 3 – select the ad you want to extend
Find the ad you want to to extend and click on the button 'extend this ad'


Step 4 – enter your credit card details
Finally you select how long you want to have your ad live for and then enter your credit card details.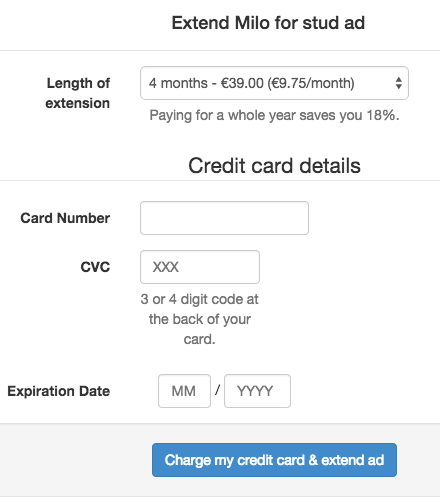 Note: You add will be open for the next 4 or 12 months from today. After this period you can renew once again.