Here is a quick guide and some methods you can use to check that microchips are legitimate. There are 4 approved government approved and licensed Irish microchip databases.
Your dog has to be microchipped and registered if either of these cases are true
They are to be sold. This includes selling dogs offline.
Are over the age of 12 weeks.
Check with EuroPetNet.com
Europetnet.com is a Europe-wide aggregator of microchips. It provides a tool to help any lost pets around Europe to be quickly looked up. All 4 approved Irish database share information with EuroPetnet.com on a daily frequency at minimum.
Here are some examples of search results: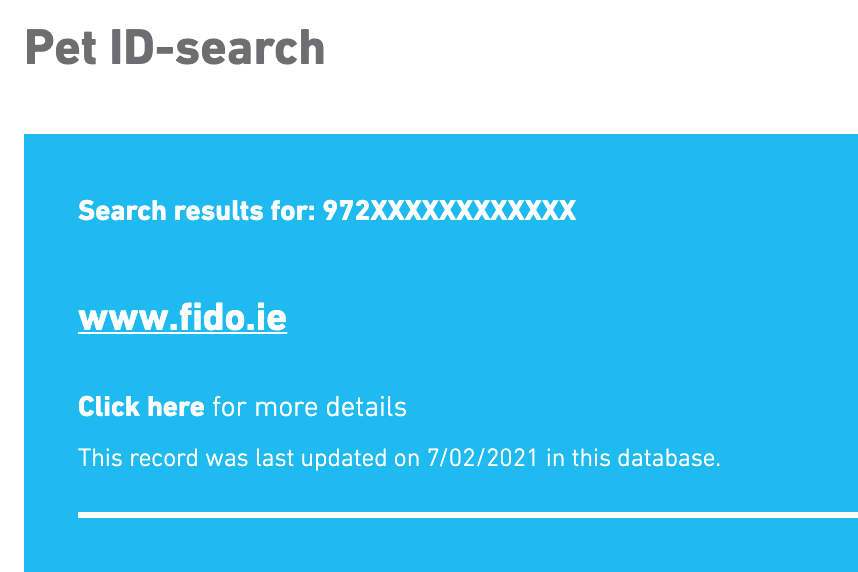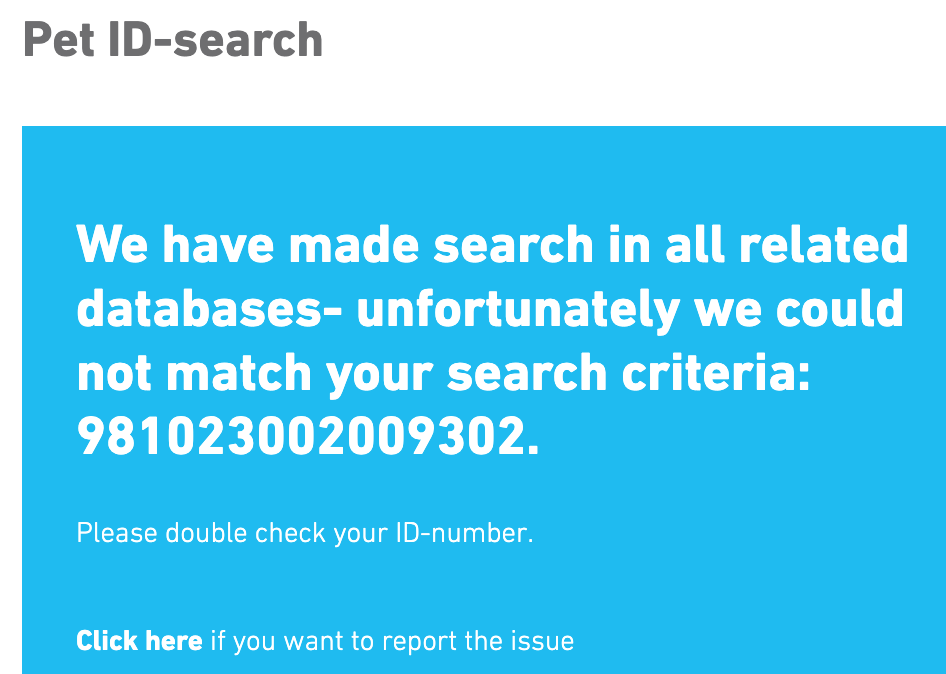 There could be a number of reasons as to why a microchip is not showing up as registered
The 15 digit number is incorrect
The paperwork has just been submitted and it's awaiting processing. It is possible for your vet to post forms in, and this can add to delays in showing up as registered.
The microchip is registered with a non-EuroPetNet.com database.
Note: By law you cannot advertise a dog before it's registered in the database. It's not enough to have it microchipped, that's just the first part, it also needs to registered in a database.
Check directly with the microchip database
Each of the databases have different ways that you can verify a microchip with them directly. It's often the case that it will show up on their own tools before it will synchronise and show up on with EuroPetNet.com. If your microchip is not on one of these lists, then it's not fully registered, and you cannot legally sell your dog.
Here are some relevant links to these tools:
Note: The different databases have different frequencies that they synchronise with EuroPetNet.com.
Getting the certificate
When you purchase a dog you should receive a number of things, but the key one is to make sure you receive the microchip certificate for the dog you are buying. This certificate will have details on how to transfer ownership to you. The seller is required by law to check a photo ID and verify your address with a recent bill.
What does a microchip certificate look like?
Here are examples of microchip certificates from Fido & Animark. They have a number of important items on them including:
microchip details
details of the dog (breed, date of birth, sex, colour, etc.)
details of the owner (name, address, phone number, email, etc.)
details of the microchip implanter
Fido example certificate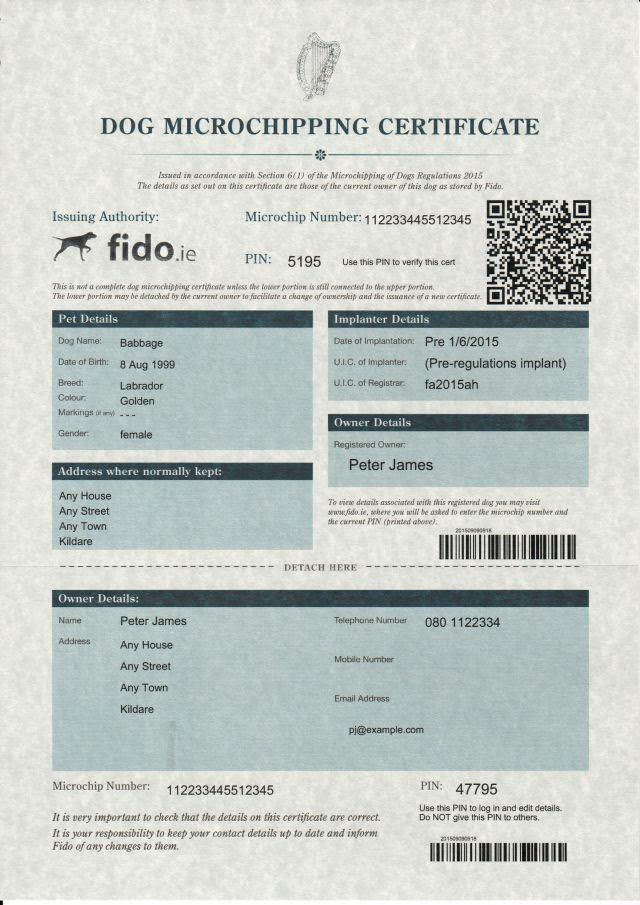 Animark example cert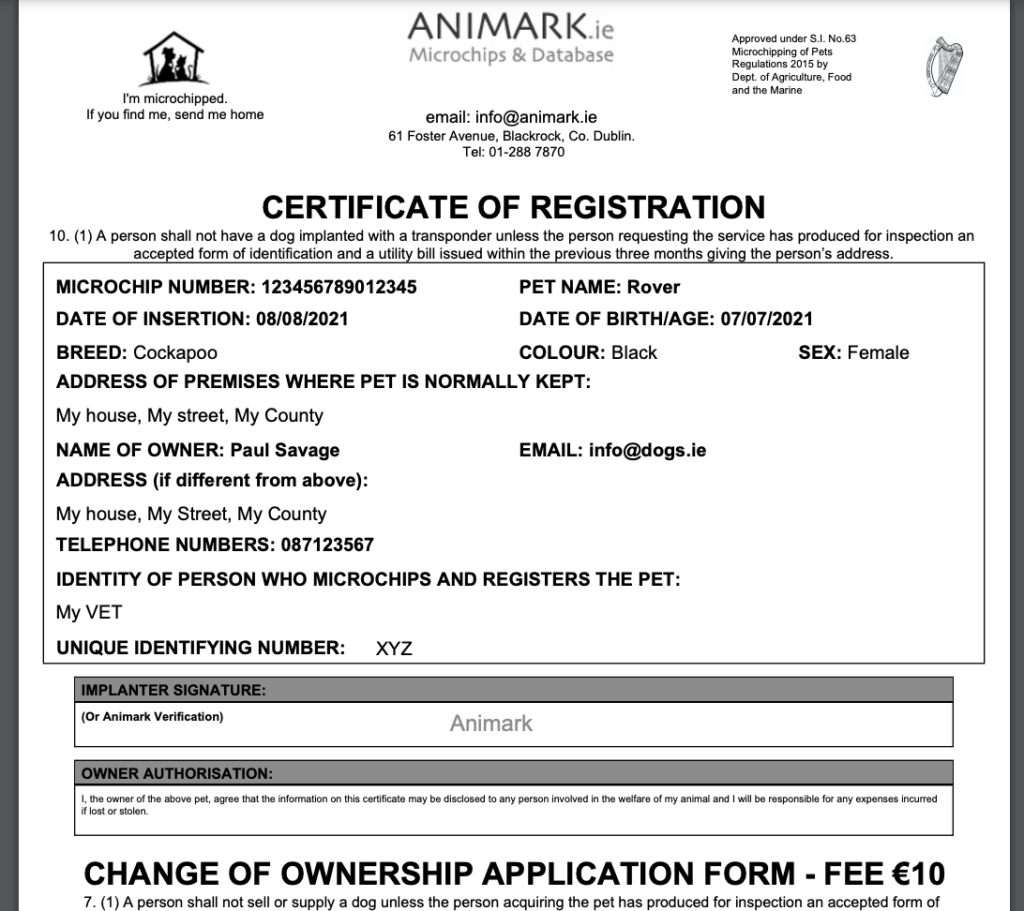 Vet checks
Besides these tips we would also recommend that you ask your vet to cross check the chip number on the certificate with the chip that is implanted in your dog on their first visit. We strongly recommend that you have any dog checked with a vet within the first few days of buying a new dog.