If you're thinking about breeding your dog, then it's important that you understand the laws and regulations surrounding the breeding of dogs in Ireland. Not all that long ago, this was an industry with very little regulation and practically anyone with a dog was free to breed and sell puppies. Thankfully, things have changed a lot in recent years.
Animal welfare groups have argued for some time that Ireland needed better and stricter laws with regards to breeding and they finally got their wish in 2019. This was when the new Animal Health and Welfare (Sale or Supply of Pet Regulations) 2019 were introduced. However, it wasn't until February 1st 2020 that these laws came into force.
The new laws placed tougher restrictions on breeding and the sale of puppies although they're not as prohibitive as they could have been.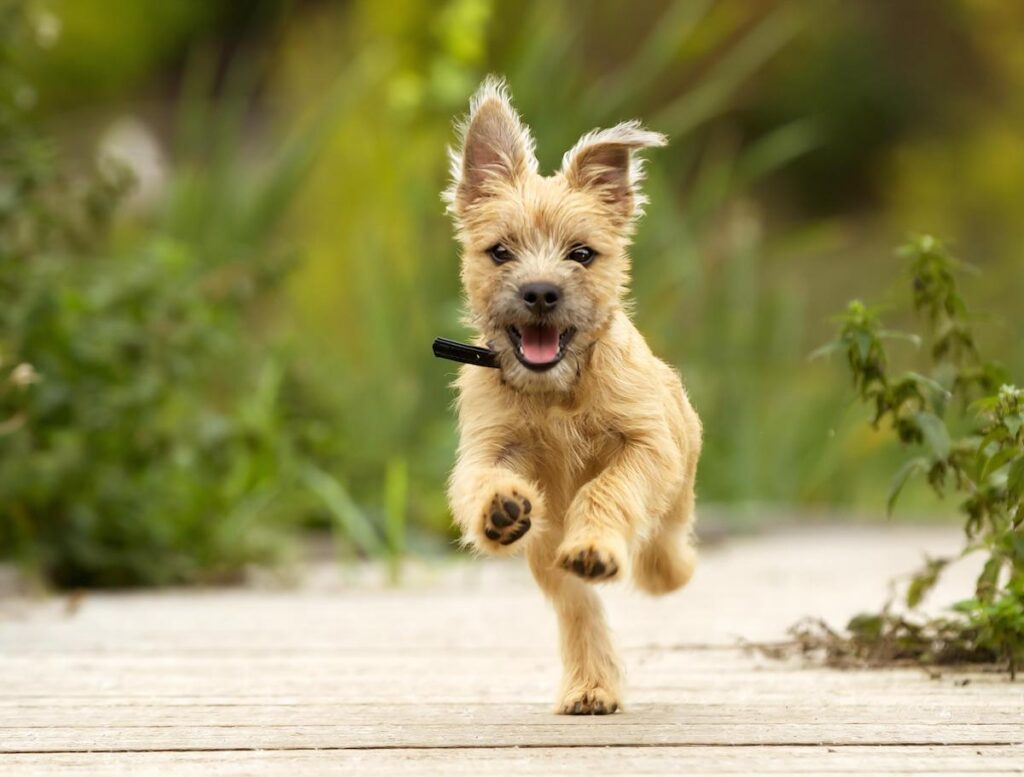 As a breeder or potential breeder we would encourage you to read the legal texts for yourself. We have links to the relevant Irish and EU laws here laws on selling dogs in Ireland.
Who can breed dogs?
In short, if you have a dog, then you can still breed it and sell or give the puppies up for adoption to friends and family. However, and this is the most crucial point, puppy sales are limited to five per year before you need to register.
This means that if you plan to sell or supply six or more puppies in a single calendar year, then you must register as a breeder (either a Registered Seller or a Registered Breeding Establishment).
Note: We are not asking should I breed my dog? As that's another separate question, but serious consideration should go into that before embarking down this road.
The idea behind the limitation of five puppies is to allow people who may have unintentionally welcomed a litter into their home, to legally sell the pups instead of giving them up for adoption or registering. It's a common sense approach to the legislation that also allows for owners to breed on a small scale if they choose to do so.
Irish law groups those who sell dogs into three categories which we will take a closer look at below. But before we do that, a quick word on microchipping.
Dog Microchipping
The Dog Microchipping Regulations of 2015 were signed into law in 2016 and required that every dog in Ireland must have a microchip with a unique numerical code. This code is linked to the owner and dog's details which are hosted on an authorised database.
The law stipulates that if a dog leaves its place of birth, it must be microchipped first and the new owner's details registered on a database. Even if the dog is not sold, it must be microchipped before it reaches 12 weeks of age.
Now that we understand the laws of dog microchipping, let's take a look at how the new breeding laws affect dog breeders here in ireland.
Group 1 – Private individuals
According to the law, a private individual is anyone who breeds a dog and then sells five or less puppies in a single calendar year.
A private individual does not need to register as a breeder and they are free to sell their pups.
However, they must not sell any pups that are younger than eight weeks old.
They are also responsible for microchipping the pups and ensuring that any ads placed online clearly state the pup's microchip number, the country of origin, etc.. There are also hygiene requirements relating to the handling of pups and certain standards of care which must be met.
So aside from the limitation of pups for sale, now, thanks to the 2015 regulations, a private individual selling a dog or even simply passing one on to a friend or family member is responsible for microchipping.
Group 2 – Registered Sellers
The 2019 laws that came into force in 2020, state that any person that sells six or more puppies must register as a breeder. They must then maintain certain records with regards to their activities while adhering to standards of care for all their animals.
Registration is a straightforward process that requires breeders to fill out and return a pet sales registration form.
Registered breeders or Registered Sellers are bound by the same laws that require private individuals to microchip all dogs either before they reach 12 weeks of age or before they are sold.
Breeders are also prohibited from selling a pup that is less than eight weeks old.
Group 3 -Dog breeding establishments
According to The Dog Breeding Establishments Act, 2010, any property with six or more female dogs that are capable of breeding is considered a dog breeding establishment. These fall under the regulations as laid out in the 2010 Act and are not subject to the new laws brought into force in 2020.
Dog breeding establishments (DBEs) are strictly regulated and must conform to specific requirements in terms of size and hygiene. Dogs must receive daily health checks and all dogs over the age of 12 weeks must be microchipped even if they are not to be sold. 
The establishment must have sufficient staff depending on the number of dogs on the premises and while it's not a legal requirement to have formal dog training, it is encouraged.
All dog breeding establishments must have the proper licencing in place issued by a local authority. The issuing local authority can and will visit the establishment at regular intervals to check that the dogs are in good health and that the correct records are in place for each litter of pups.
A dog breeding establishment also has a duty of care to the animals on-site. That means that a vet must be contacted for any medical conditions that cannot be dealt with by the staff. 
New laws
These new laws that came into force in February of 2020 have ad a huge positive impact on the industry. While private individuals can still breed their pets, the new regulations discourage certain people from taking advantage of their dogs. And that is a very good thing indeed.
Some welfare and social media groups have called for further regulations around the supply and sale of pet animals, and we expect these laws to expand and be more defined in the coming years.