The following is information has been kindly gathered by the Animal Health Division in Department of Agriculture, Food and the Marine (DAFM) [gov.ie website]. The data for 2023 is valid up to approximately 5/8/2023. This data was obtained under FOI-23.230 (info).
There are often questions about the import / export number of dogs in Ireland. The media has reported numbers higher (60x) than this. This could be due to the the fact that imports / exports are not always done through official channels. Even a 2022 report, Understanding the dog population in the Republic of Ireland: insight from existing data sources?, commissioned by the Department of Agriculture by Professor Simon J. More, et al. from UCD sets this number higher [source]. We did ask for a clarification about the numbers with respect to More 2022, but the Department is sure that these are their official numbers.
A note from the Department, "There was no BCP approved for 'O' animals in IE prior to Brexit (January 1st 2021) – so all dogs destined for IE were imported through other BCPs in OMS."
Number of imported dogs into Ireland
Year
2020
2021
2022
2023*
No. of dogs
through ANY EU
BCP with a
destination of
Ireland †
420
651
438
162*
No. of dogs
imported into
Ireland through
an IE BCP ‡
0 (no BCPs
approved for
dogs)
227
196
63*
No. of dogs
imported into the
EU through an IE
BCP §
0 (no BCPs
approved for
dogs)
242
205
72*
Source DAFM 2023
The table rows can be interpreted in the following manner:
† The number of dogs that have landed first in another EU country, cleared customs to come into Europe and then transited onwards to Ireland.
‡ The number of dogs that landed in Ireland and stayed in Ireland.
§ The number of dogs that landed in Ireland and then transited to another EU country.
* Data for 2023 was taken around 05/08/2023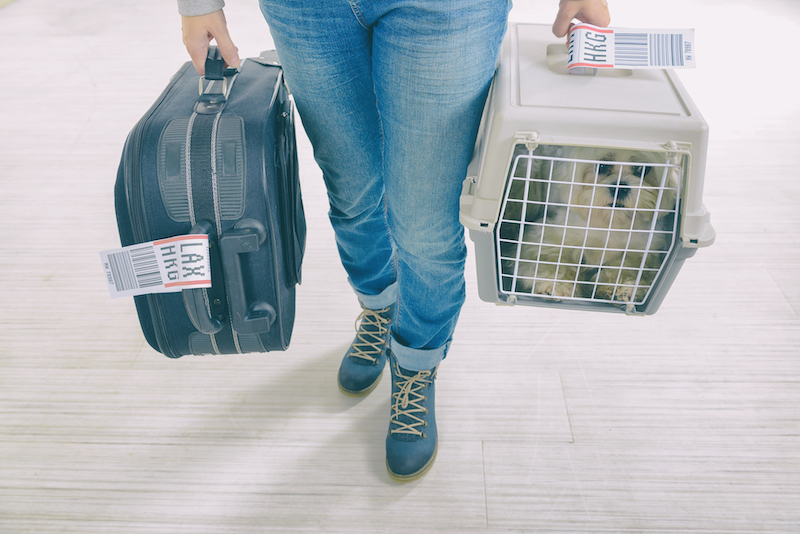 Rules on importing dogs into Ireland
We recommend you read "importing your dog to Ireland" article if you plan to to bring a dog into Ireland. There are a number of things like vaccinations, EU Pet Passport, etc. that you need to organise in advance before attempting to bring your dog into Ireland. Since September 2023 there are also additional rules if you are importing a dog with cropped ears into Ireland.
Official numbers of exported dogs out of Ireland
| Year | 2020 | 2021 | 2022 | 2023* |
| --- | --- | --- | --- | --- |
| Number of dogs exported from Ireland | 1078 | 2230 | 2529 | 162* |
Source DAFM 2023
These numbers could also count for dogs taken on holidays to Europe and were subsequently returned to Ireland. In 2016 the DSPCA estimated the number of dogs being exported was between 70,000 and 80,000 dogs annually [source].
Rules on exporting dogs out of Ireland
The Department offers guidelines for exporting of dogs (or travel outside of Ireland with a dog), and they can be seen here https://www.gov.ie/en/publication/21d40-pet-travel/ in all cases you do need to make sure about the laws of the country you are importing your do to.