Here is a simple recipe for homemade dog treats using bacon and egg
Ingredients:
1/2 cup cooked, crumbled bacon
1 cup whole wheat flour
1/2 cup rolled oats
1 egg
1/2 cup water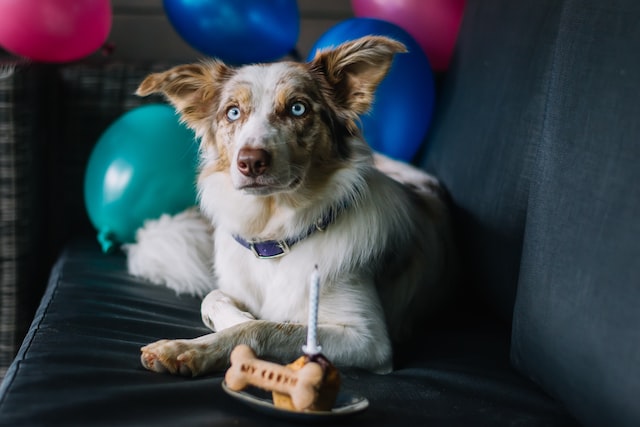 Directions:
Preheat your oven to 175°C / 350°F
In a medium-sized mixing bowl, combine the cooked, crumbled bacon, whole wheat flour, and rolled oats. Stir to combine.
In a separate small bowl, beat the egg and water together. Add the egg mixture to the bacon mixture and stir until well combined.
On a lightly greased baking sheet, drop spoonfuls of the mixture onto the sheet, forming small balls or shapes.
Bake for 20-25 minutes, or until the treats are golden brown and firm to the touch.
Allow the treats to cool completely before serving to your dog.
These treats can be stored in an airtight container in the refrigerator for up to 5 days. You can also freeze them for longer storage, but it's likely you dog will enjoy these well before that !