There are currently 3 ways to contact sellers on dogs.ie:
through the website messaging system
via a phone number (optional)
via WhatsApp (optional)
You can chose what option on the right hand side when you view an ad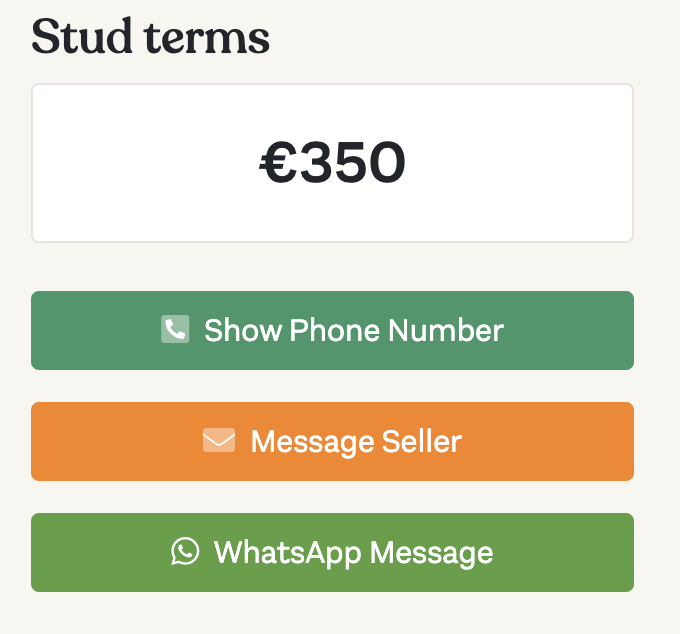 Sending messages through dogs.ie
Messages can only be sent when a user is logged in and they have verified their email address and phone number. To send a message you will need to follow the following steps:
Visit the ad page
Locate the message button
Fill in your message (must be at least 20 characters long)
Chose what information you'd like shared
Hit send
Message button
The message button is underneath the price on the right hand side on desktop pages or towards the end of the page on mobile devices.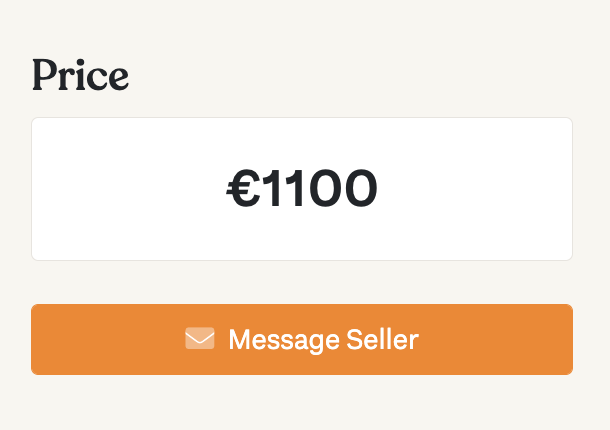 Message screen
Fill in your message and chose what personal information you'd like to include in your contact message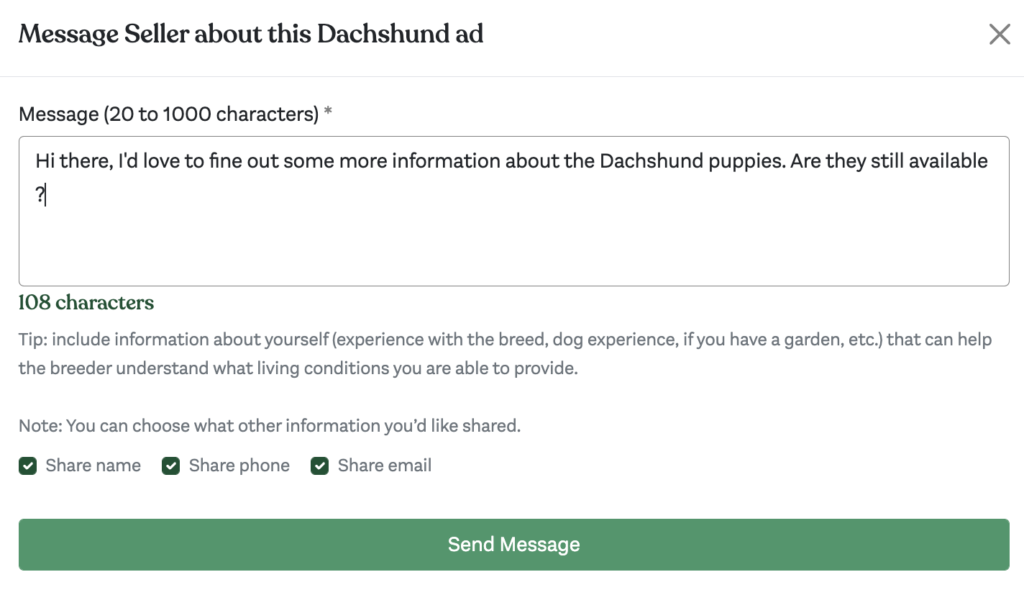 When you hit "Send Message" the message will be stored in your Inbox, and an alert by email will also be sent to the advertiser about your new message. Note: your message needs have at least 20 characters in it.
Message Inbox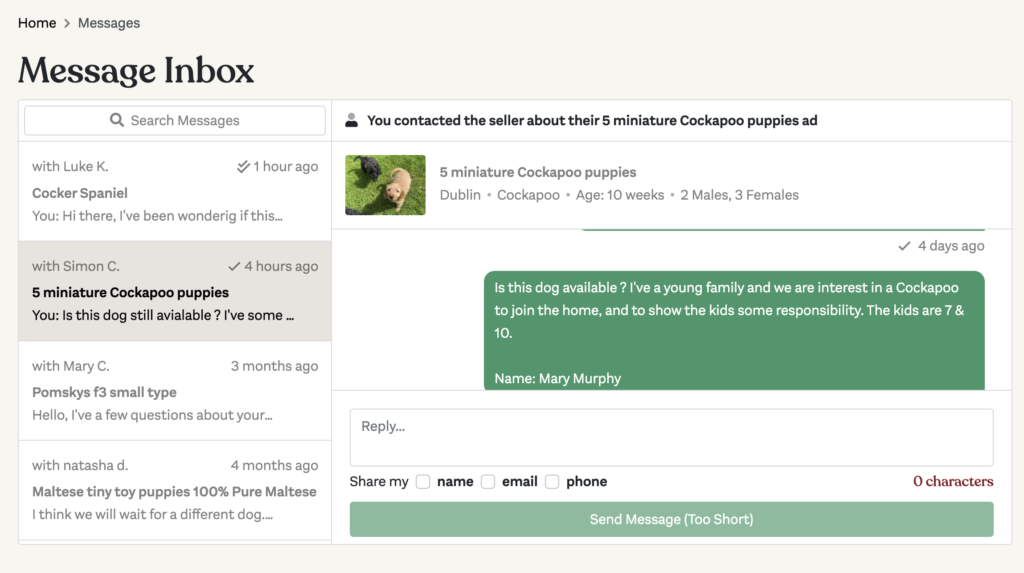 You can see your sent messages in the Message Inbox, accessed from the top menu. https://dogs.ie/messages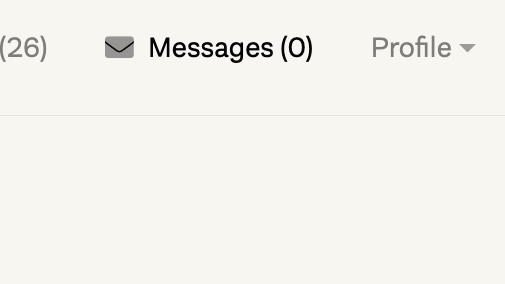 Read / Unread messages
Read messages will have 2 ticks beside them, unread messages will just have 1.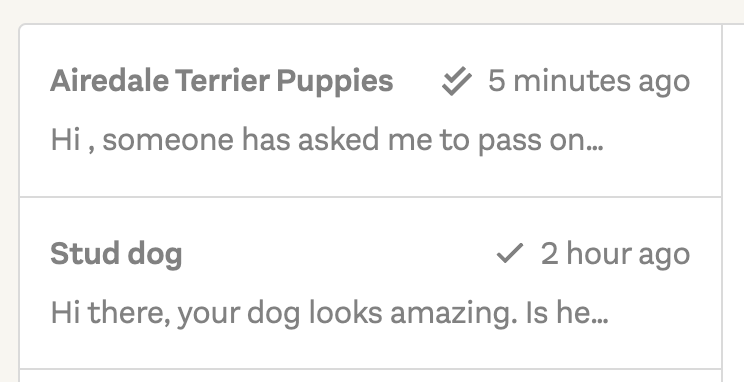 Replying to messages
Replying to messages is the same as sending messages, they need to be longer than 20 characters, and you can chose to share your verified contact details in the message. Once you are ready you can hit "Send Message"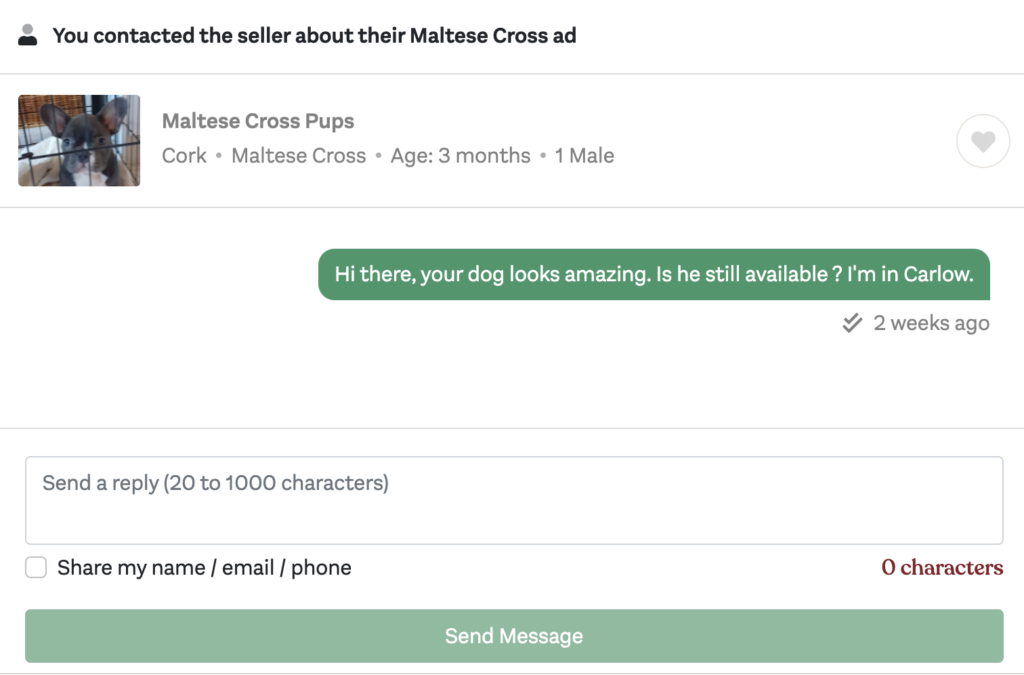 Searching messages
You can search messages via the search bar on the top left.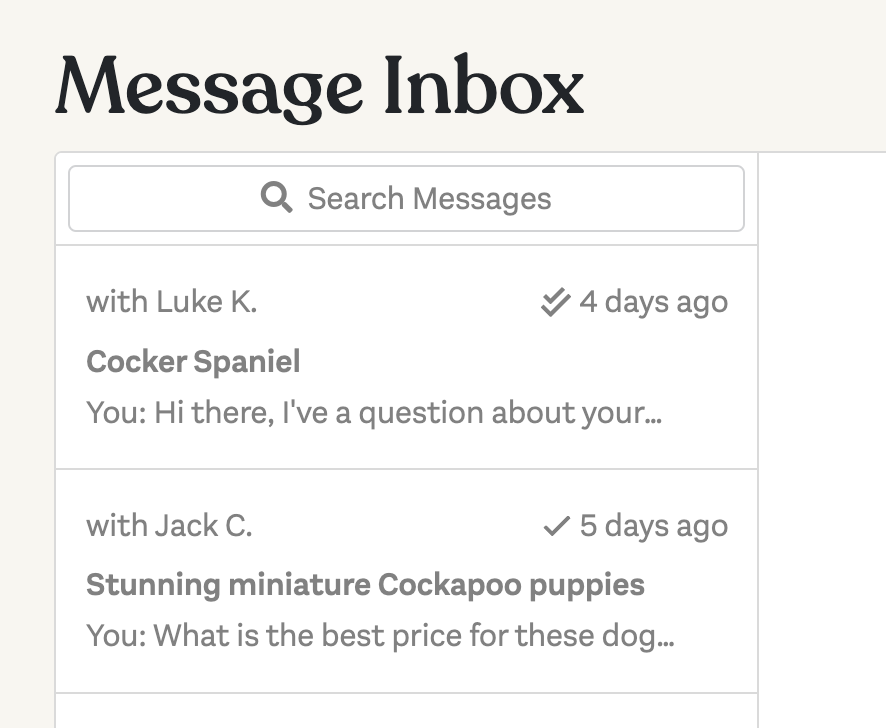 Contact by Phone
The majority of ads will have the phone number option enabled, to view a phone number click the "Show Phone Number" button. This button will also turn into a link that you can click to call the advertiser directly.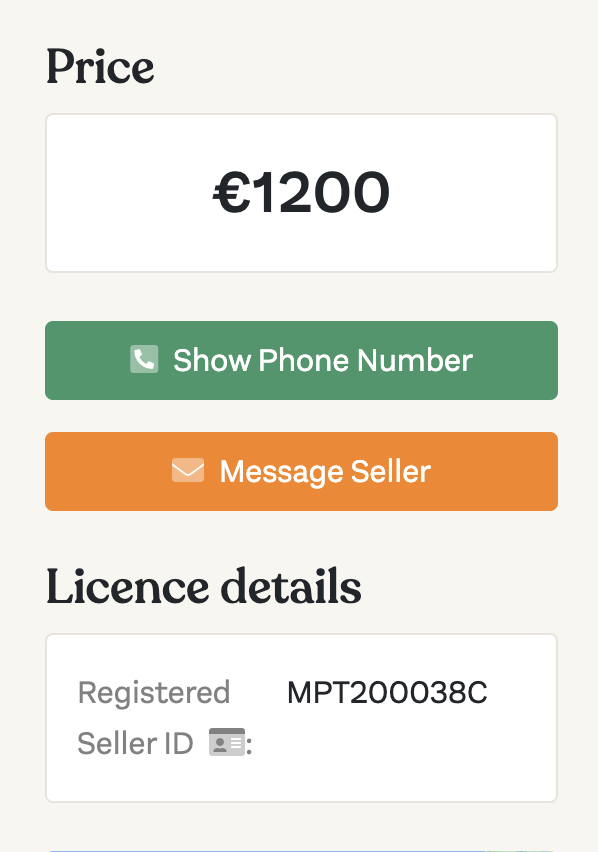 Some ads may also include a phone number or method of contact in the description.
Via WhatsApp
You can select in your ad to display a WhatsApp button. When an interested person clicks on this they will be brought to their WhatsApp app to send you a message.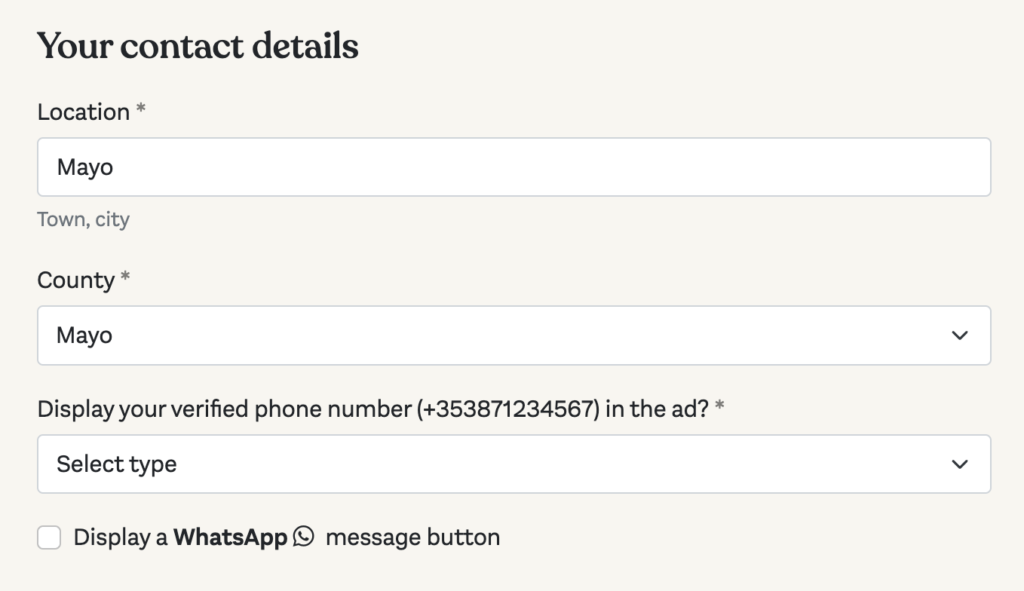 If you have WhatsApp installed you can click the bottom button to contact advertisers