No matter how much you love your furry friend, there comes a time in every dog owner's life when you simply cannot take your pooch with you on holiday. And unfortunately, for many dog owners, choosing a safe and reputable boarding home can be both confusing and stressful. Will they take proper care of your dog? Will your dog be happy? What about exercise and food?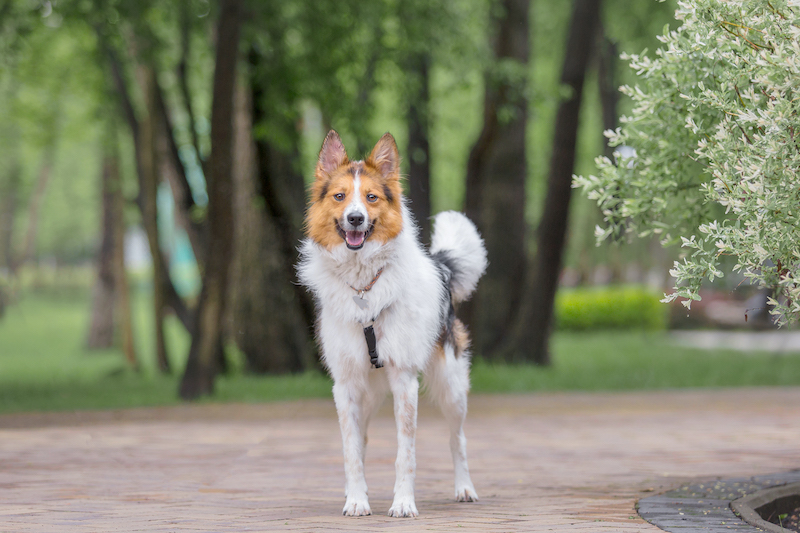 Don't worry, we have all the answers right here. But before we get started, let's take a look at how you go about checking your local dog boarding options
Finding a local boarding kennel
All kennels in Ireland (including boarding kennels) fall under the Dog Breeding Establishments Act 2010. This states that they must follow government and local council guidelines for construction, maintenance, operation, and management.
While that's certainly a relief to dog owners, this doesn't mean that all boarding kennels are cut from the same cloth.
With this in mind, try the following.
Check the IBKCA
You may want to only consider boarding kennels that are registered with the Irish Boarding Kennels and Cattery Association (IBKCA). Those registered with the IBKCA have been approved by the association meeting industry standards for care and management.
Unfortunately, registration for the IBKCA is entirely voluntary so there may be many great boarding kennels out there that are not listed in their directory.
Ask other dog owners
If you have friends or neighbours who are dog owners, then go ahead and ask them if they have any recommendations. Nothing beats first hand experience even if the only advice they can offer is to avoid a certain kennel.
Ask your vet
One of the best places to ask for advice is the local vet. Not only will the staff have the inside track on who takes the best care of pets, they'll also know what facility is best suited to the individual needs of your dog.
Take a tour
Once you have narrowed down your choices to one or two places, it's time to pay each a visit. A reputable boarding kennel will have no problem with you dropping in for a look, and should be happy enough for you to bring your dog along too.
Ask to see
Sleeping areas
Exercise areas
Feeding areas
When walking around, pay attention to the behaviour of the dogs in the facility when staff are nearby. There will always be one or two quiet dogs, but for the most part, any dogs boarding there should seem happy and excited to see visitors.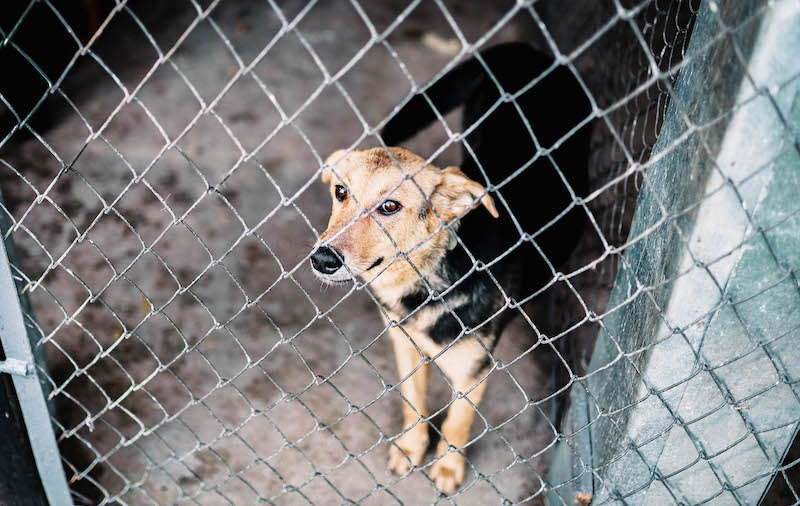 While you're on the tour, you should also take this opportunity to ask about any activities the staff organise for the dogs in their care. A bare-bones facility may just let the dogs play outside on their own while a more luxurious kennel may have invested in some equipment that will keep your dog busy and active throughout their stay.
Ask for a trial run
A trial run of one night at the kennels will tell you a lot about how your dog enjoys the experience. Of course, your pooch will be delighted to see you when you arrive the next day, but if you notice any strange or nervous behaviour, then you might want to ask yourself why your dog feels this way.
Unusual behaviour that you should worry about includes
Trembling
Tail-tucking
Panting
Unusual lack of energy
Clinginess outside the usual norms
If you notice any of this behaviour when collecting your dog, they obviously didn't enjoy their stay. It may not be that the kennel is substandard or that the staff treated your dog poorly, it could just be that it's not the right fit for your dog.
Either way, it's time to look elsewhere.
Don't scrimp on boarding rates
There are a lot of costs involved with taking care of your dog and yes, boarding can be one of the most expensive. And although it may be so very tempting to save a little cash by going with a cheaper kennel, this is your dog's care we're talking about.
It might sound harsh, but if you can't afford to pay for proper care for your dog while away on holiday, then it's probably best to stay local and skip any trips abroad.
Prepping your dog
Now this is the hard part — prepping your dog for time away from their family (that's you!)
You'll want to make sure that your dog is up to date with all their vaccinations and if they are on medication, that you have enough for the duration of their stay.
You'll also want to see to it that your dog can handle the most basic of commands not only from you but from other adults too. Kennels will expect your dog to be able to sit, stay, and drop something they have in their mouth. It might be a tall order for some dogs, but if they can master these skills, then they will have a much more enjoyable stay.
Remember too, that your dog will be in a place that is full of other dogs. If they're not used to spending time with furry friends, then you might want to start hanging out with other dog owners at the park or even in your home.
What to bring
You'll want to talk to the boarding kennel about this as they may have specific rules about what you need to bring.
Generally speaking, they will expect you to bring
Your dog's food for the length of the stay
Medication
Proof of current vaccinations
You may also be allowed to bring a favourite blanket or toy, but as we said, some kennels may be a little stricter on this than others.
If you can, we'd suggest giving your dog an old t-shirt or something else that has your scent on it. Your dog will miss you and this might help a little with separation anxiety in the first few days.
One of the most important things to bring along is a list of instructions that covers everything relating to the care of your dog. Things they like, things they don't like or are scared of, eating habits, medication schedules, and even their personality traits that may (or may not) get them into trouble.
Don't settle for anything less than the best care
If you find yourself thinking that this place is just okay, then look for somewhere else. Treat your search for a boarding kennel the way you would your search for a hotel. You don't want to settle for something that is just okay, you want your dog to enjoy their time there and be happy to go back again in the future.
If you have any doubts about the kennels at all, don't let your dog stay there.
Remember to treat your dog's stay at the boarding kennel as you would your own holiday in a nice hotel, and you can't go wrong. And as we mentioned earlier, if you really can't afford a good boarding kennel then consider dog-friendly holidays or leaving your dog with a trusted family member.