It's the one aspect of puppy training that many new owners struggle with more than anything else. We'd even go so far as to say that it's one of the most important things you'll do in your first week with a new puppy. Yes, we're talking house training and how you can avoid those yucky little surprises that always seem to turn up in the strangest of places.
Paper training or puppy pads
If you've never had a puppy then puppy pads might be a new term for you. Essentially, they're pads that you encourage your puppy to pee or poop on. In other words, it's like an indoor toilet for your dog, or kind of like a litter box.
Some experts feel that they can be confusing for a puppy as they now have two options as opposed to one. Do they pee on the pad or wait until they go outside?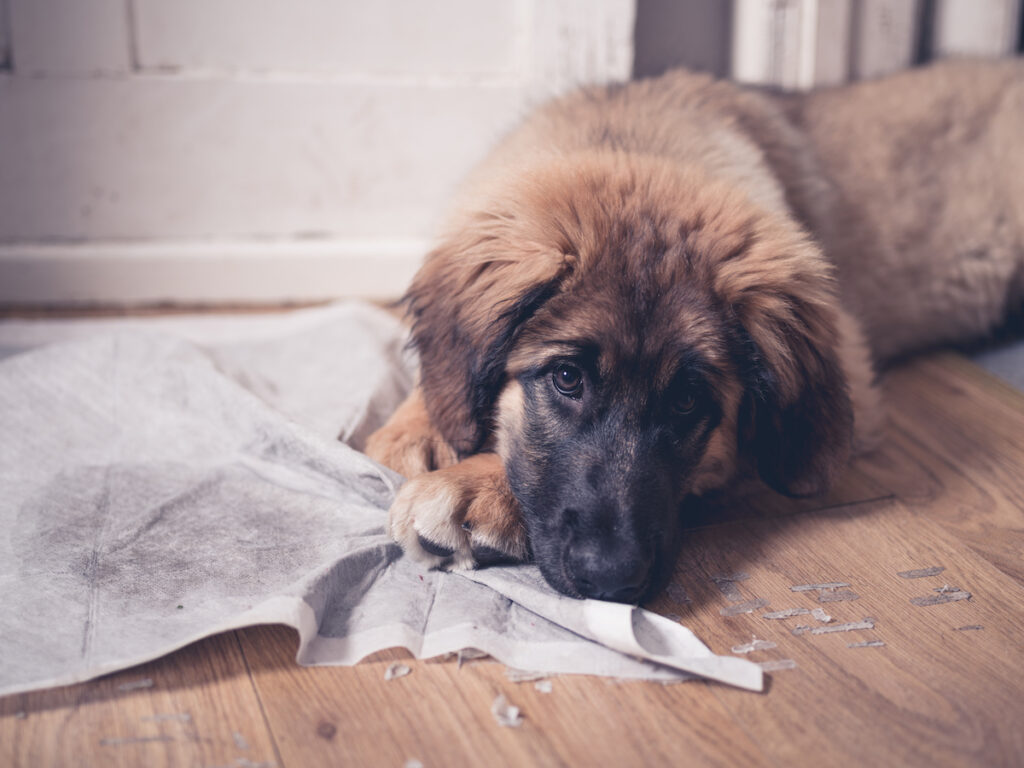 However, for people living in the city or in an apartment, they can be a lifesaver! They're also not a bad idea for people who may have to leave their puppy alone at home during the day for extended periods of time.
Crate or confined training
You may have heard people say that a dog or puppy will never pee or poop where it sleeps and it's true. Well, sort of.
Puppies, in general, won't pee in their own bed. For some reason they just don't like it. Crazy, right? So if you leave your puppy alone at night and he or she needs to go, they'll hop right out of their bed, find a nice spot, and let it go. Even if it's in the same room and that room is small.
Put your puppy in a crate and they'll learn quite quickly to hold it until you let them out. But hang on there a second, it's not that simple. After all, you can't leave your puppy in a crate all day long, can you?
Regardless of which method you opt for, you'll need to follow the steps outlined below.
Getting started with puppy house training
Set a routine & create a bond
Dogs love routines and so do puppies. They like to know when to expect their meals, when they can go for a walk, when they might get a treat, and most importantly, when they can answer the call of nature. the last thing you need is an anxious and stress dog.
You'll need to set this routine around the age of your puppy as they can generally control their bladder for an hour for each month of their age. So a two month old puppy should be able to keep it in for two hours. You should really stop calculating it this way as your dog gets older. No dog wants to have to hold it in for 10 hours!
Besides, general recommendations suggest that puppies should only be left alone for two hours at a time while adult dogs should only be alone for four to six hours a day.
So your routine should be to take your puppy out or to the puppy pad at specific times of the day according to their feeding schedule. Remember that what goes in must come out and with puppies that can happen quite quickly. So start taking your puppy out routinely anywhere from 5-30 minutes after a meal. The younger they are, the quicker you'll need to be.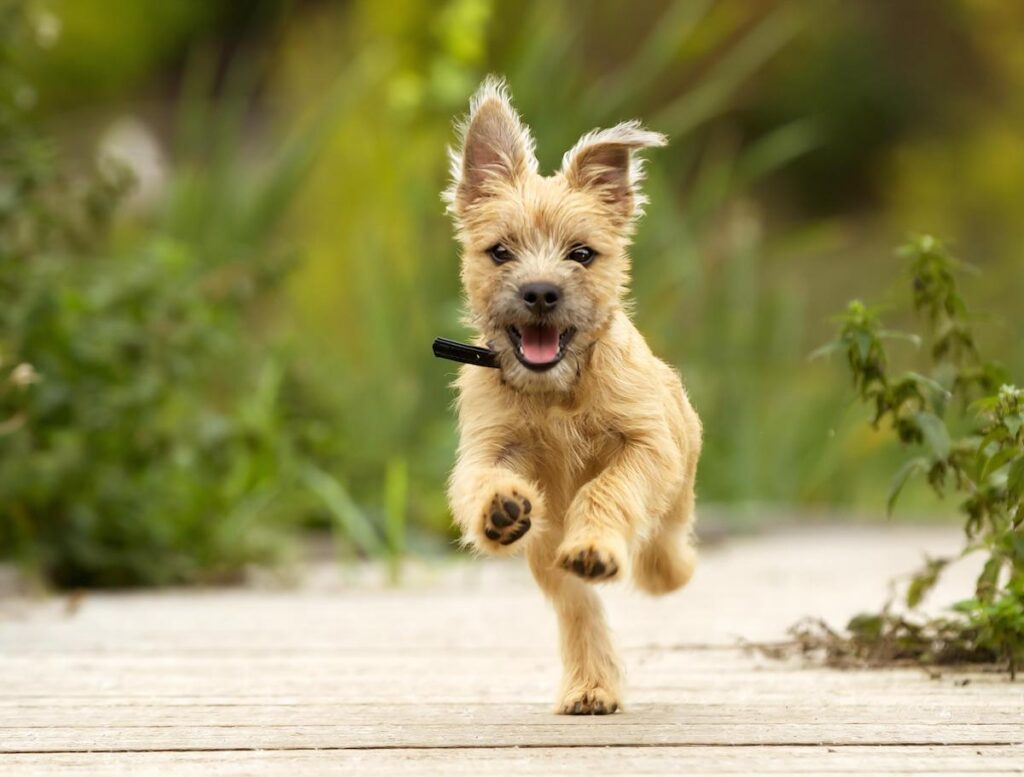 Stick to the feeding schedule
This makes a huge difference to house training because it means you can pretty much set your clock to the time your puppy needs to go.
Your feeding schedule will change as your puppy gets older, but until he or she is house trained, you should refrain from snacks and filling treats in between meals.
Using treats to create a bond
Giving dogs treats for good behaviour is a great way to create that all important pet bond. Softer treats can be better as your dog can enjoy them immediately, without crunching on them. Also young puppies teeth haven't developed fully, so harder treats are not recommended.
Choose a toilet spot and stick to it
This goes for pads as well as taking your puppy outdoors. Don't move the pad around the house or change the spot in the garden where you want the puppy to do its business. This is confusing and can lead to problems.
Choose one spot and stick to it. That way when you take your puppy to that spot, they'll know it's time to go. Likewise, when they go out on their own when a little older, they'll head straight for the toilet spot each and every time.
Reward a good puppy on the spot
All dog trainers will tell you that if you're going to reward good behaviour then it's best to do it immediately. So if your puppy does its business outside in the right spot, give them a treat or some praise. Just wait until they're finished first!
Learn the signs
Most puppies will have telltale signs that they need to do their business and it's your job to learn what those signs are. It could be barking, sniffing around looking for a spot, or even how they position their body — whatever it is, try to recognise it so you can bring your pup to the pad or outside before any accidents happen.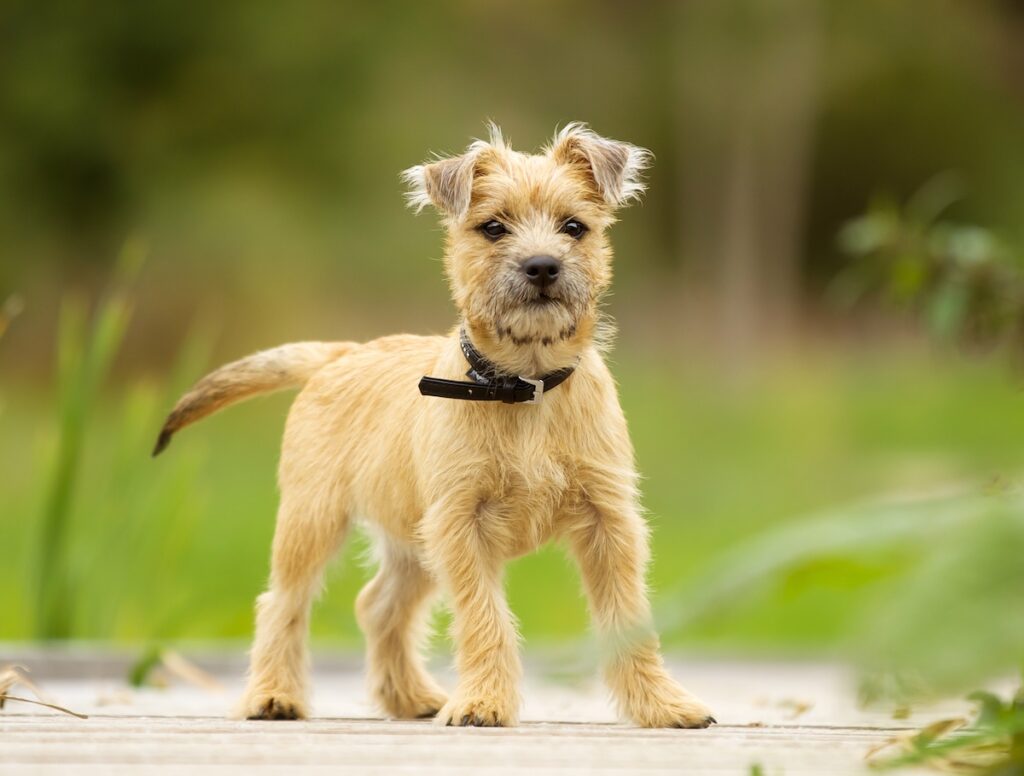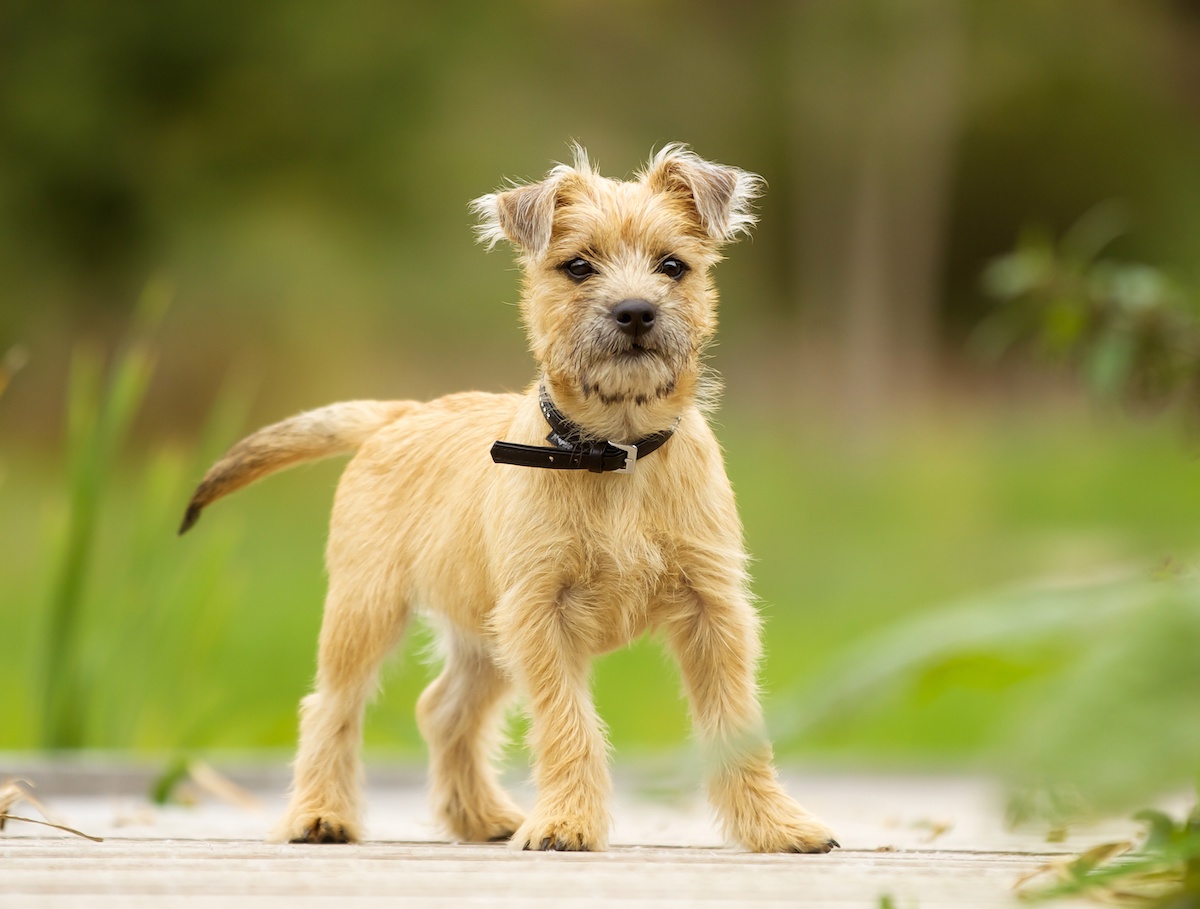 No water before bedtime
You'll want to pick up your puppy's water bowl at least two hours before bedtime so that they'll have an empty bladder after the last toilet run. This will cut down on the chances of nighttime accidents and it's also more comfortable for your puppy too.
Use the crate when you're not around
You can't keep an eye on your puppy all the time so when you do need to leave him or her alone for a while or when you go to bed, make sure to use the crate.
Like we said earlier, a puppy won't want to soil its own bed and so it will try to control its bladder when confined to the bed. Of course, you should only do this at nighttime and when absolutely necessary during the day.
Accidents will happen
Your puppy is new to the world and deserves patience and a chance to learn. So you should never punish your puppy for doing what comes naturally. Accidents will happen and that's exactly what they are — accidents.