It is possible to change the following information on your ad once it's published
Title of ad
Price of dogs
Mark individual dogs in the ad as being FOR SALE / ON HOLD / SOLD
Update the images in the ad
Editing your ad ✍️
To edit an ad, when you are logged in, go to My Ads > My for sale ads https://dogs.ie/my-ads/for-sale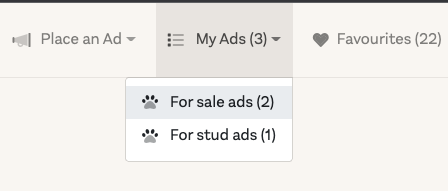 On Mobile phones you click the three bars on the right an then My Ads > My for sale ads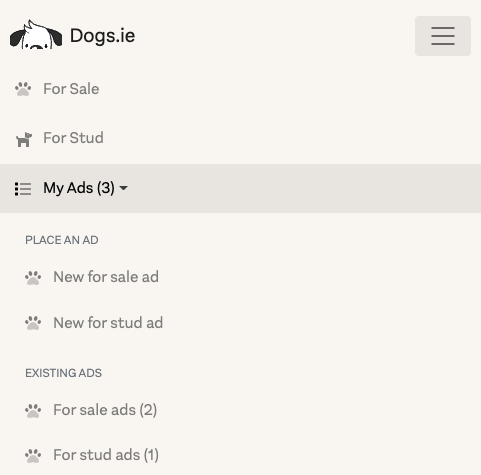 Locate your ad and click on the blue Edit Ad link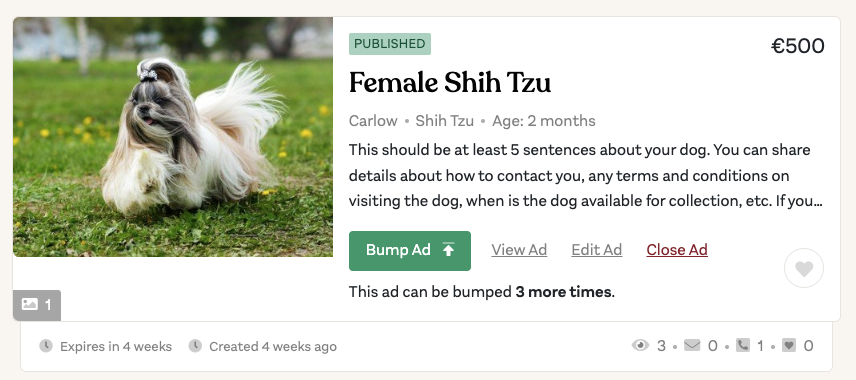 Mark individual dogs as sold ⚠️
If you have a litter of dogs, it's possible to mark each one as For Sale / On Hold / Sold, as your dog sales progress.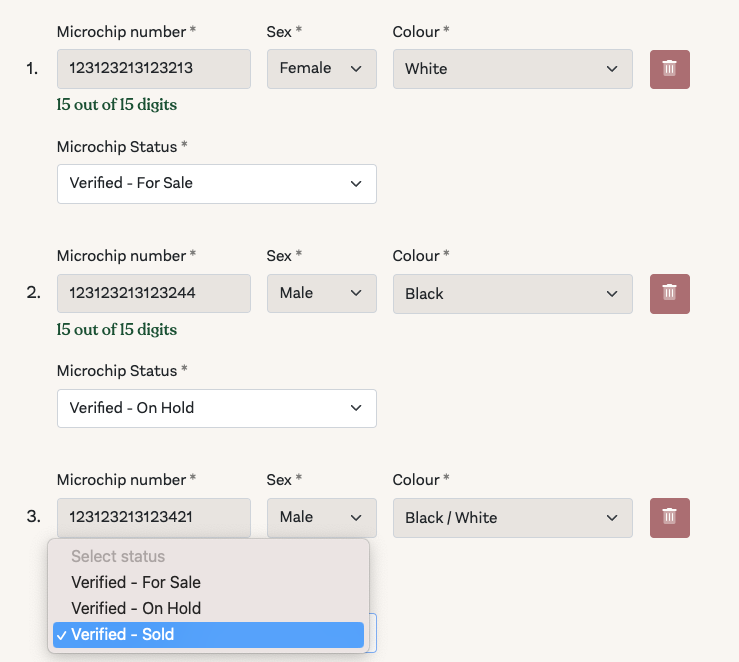 Dogs marked as sold will no longer show up in the searches. This is handy if you've sold all the male puppies and you want to avoid calls for people looking for a male puppy.
Closing an ad 🛑
If all dogs are sold you can click on the red link "Close ad" link on your for sale ads https://dogs.ie/my-ads/for-sale to close your ad. You will find this under My Ads >> For Sale Ads in the menu.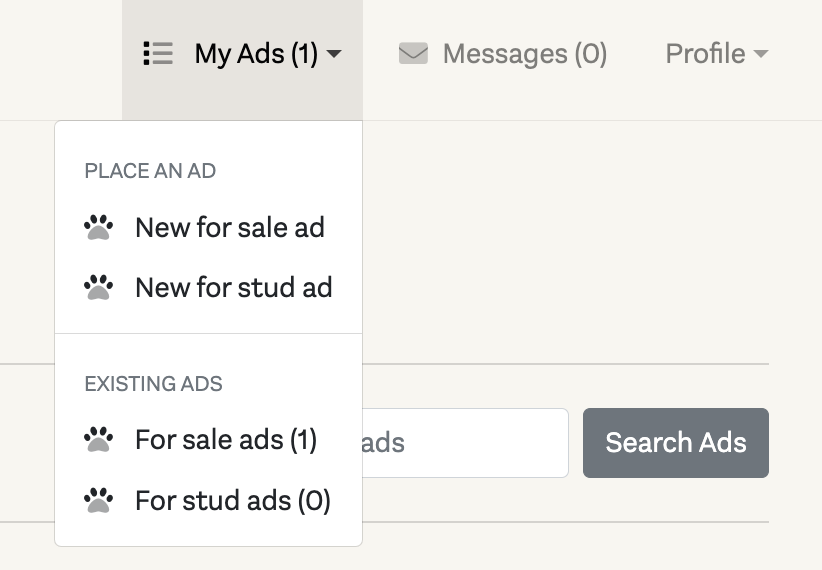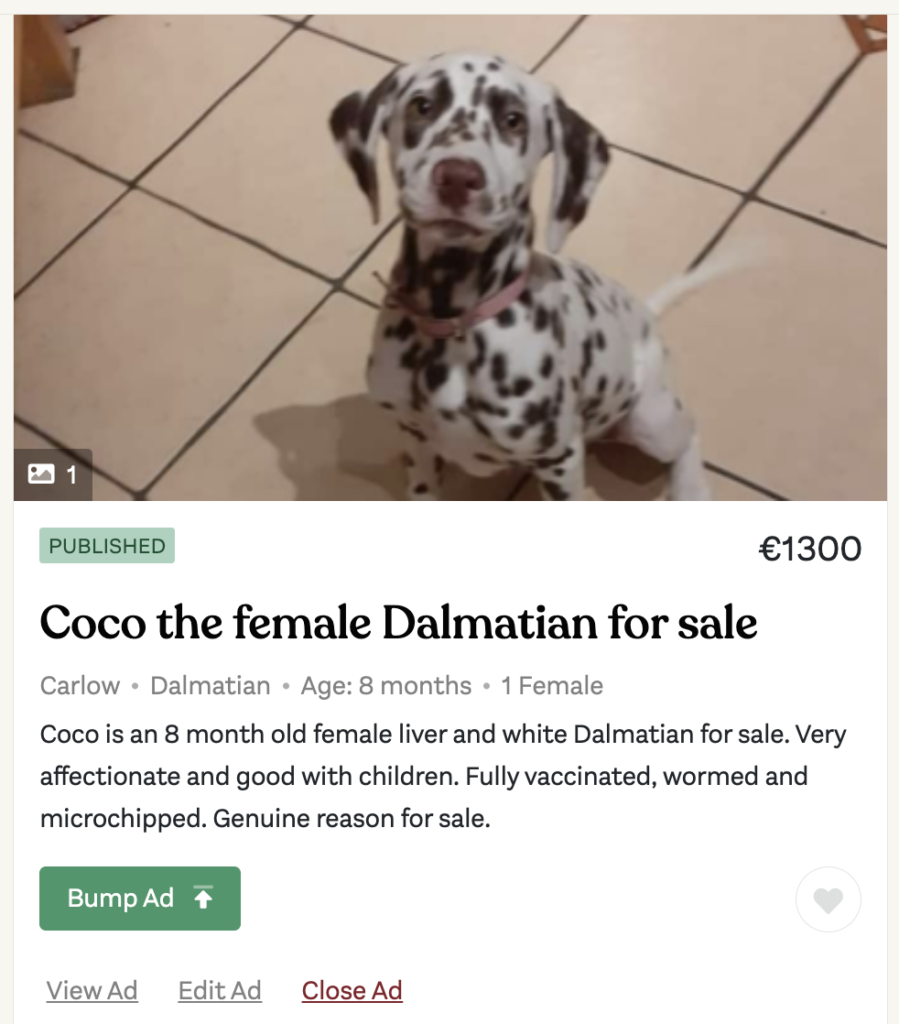 Reopening an ad 🏁
You will be able to reopen this ad as long as the ad hasn't reached it's expiry date. This is handy if you want to take your ad down for a day or two, or your dogs are all on hold and you no longer want to get calls or messages about the litter. In the case that a dog becomes available and you still have time on your ad, you can click to reopen it with the green "Reopen Ad" button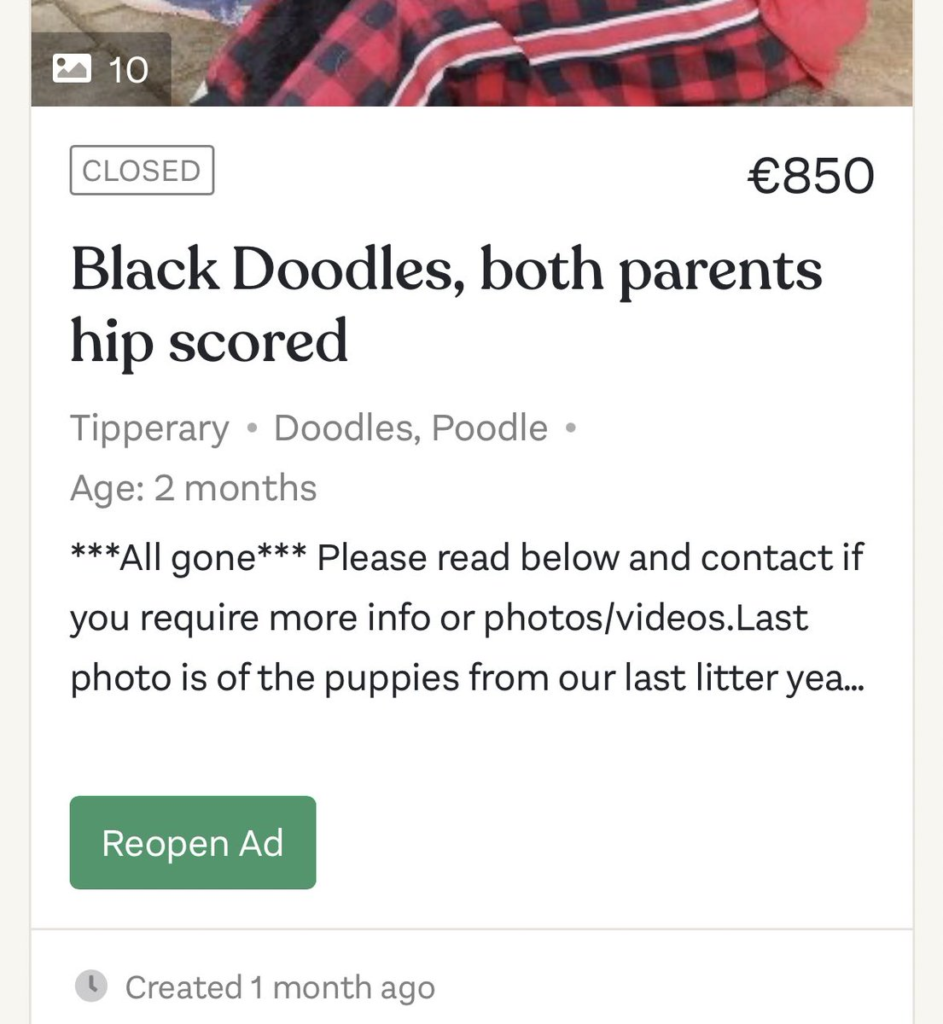 Editing Images 🖼️
It is possible to edit the images you upload. These changes can be done at any time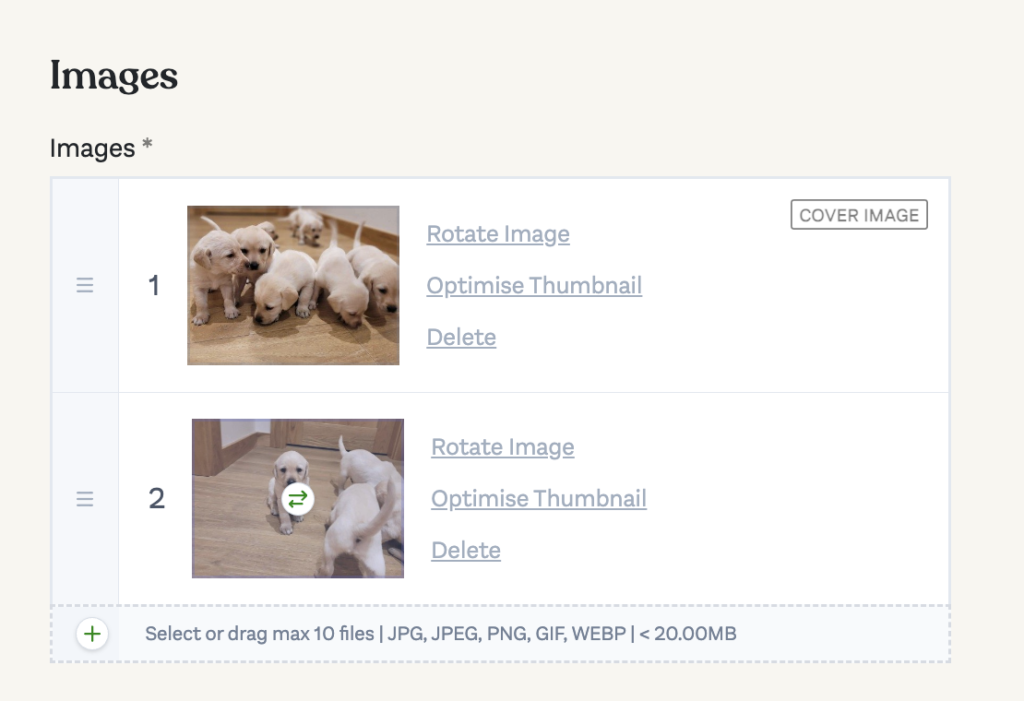 Rotate Images 🔁
By clicking on "Rotate Image" a box will pop up with rotate left and right arrows, once your image is the right way up you can click save.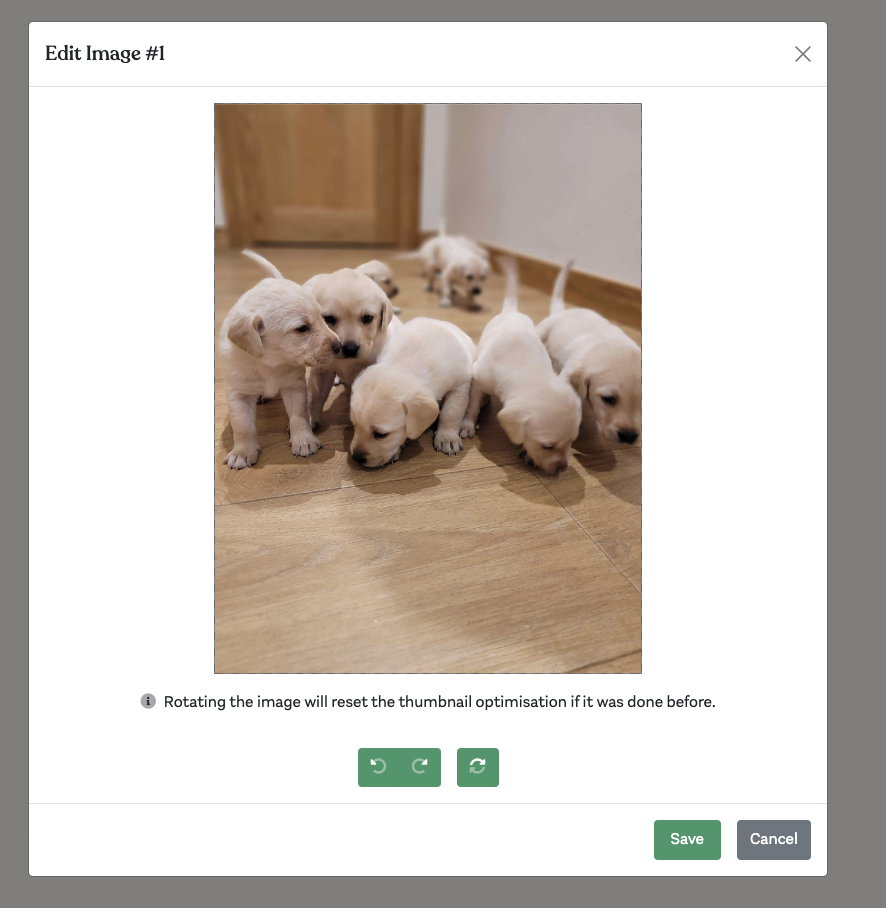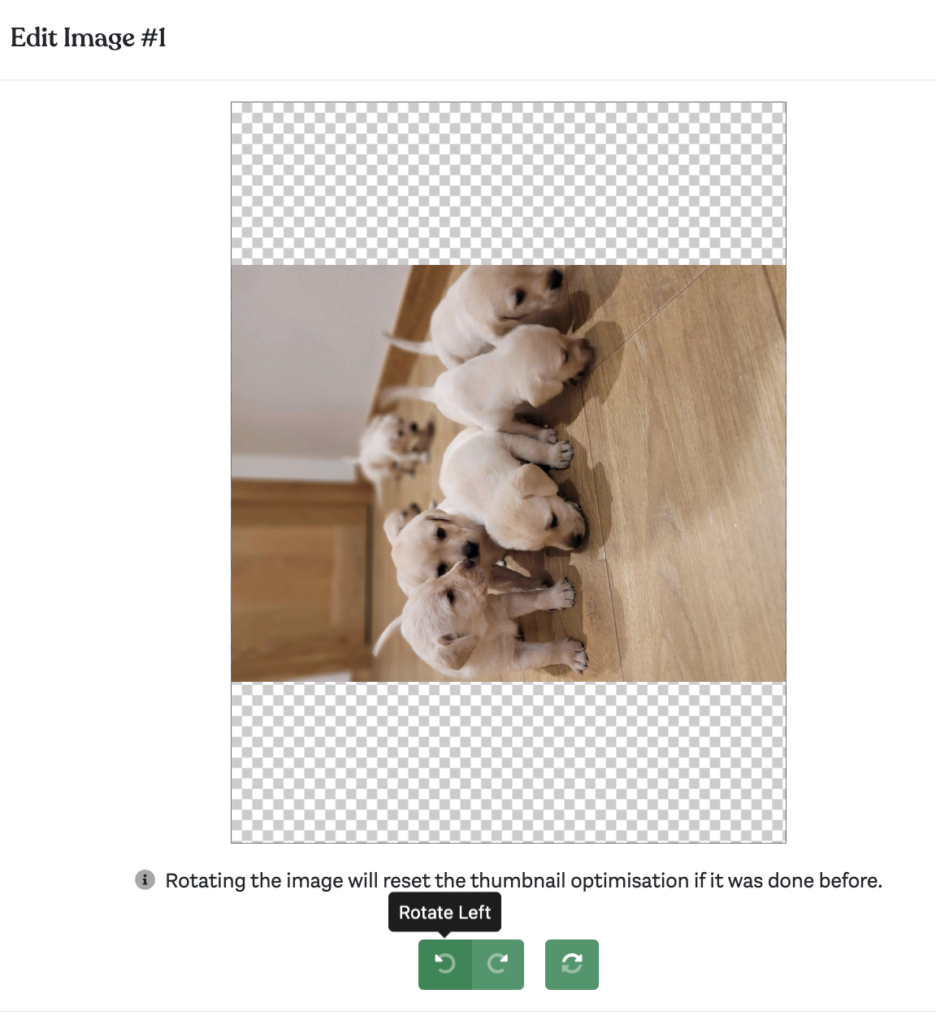 Optimise thumbnail 🎯
Especially for your first image, which is used in the category pages, you can click the "Optimise Thumbnail" button. You can zoom to make your dog the focus of the image. The highlighted area is the new thumbnail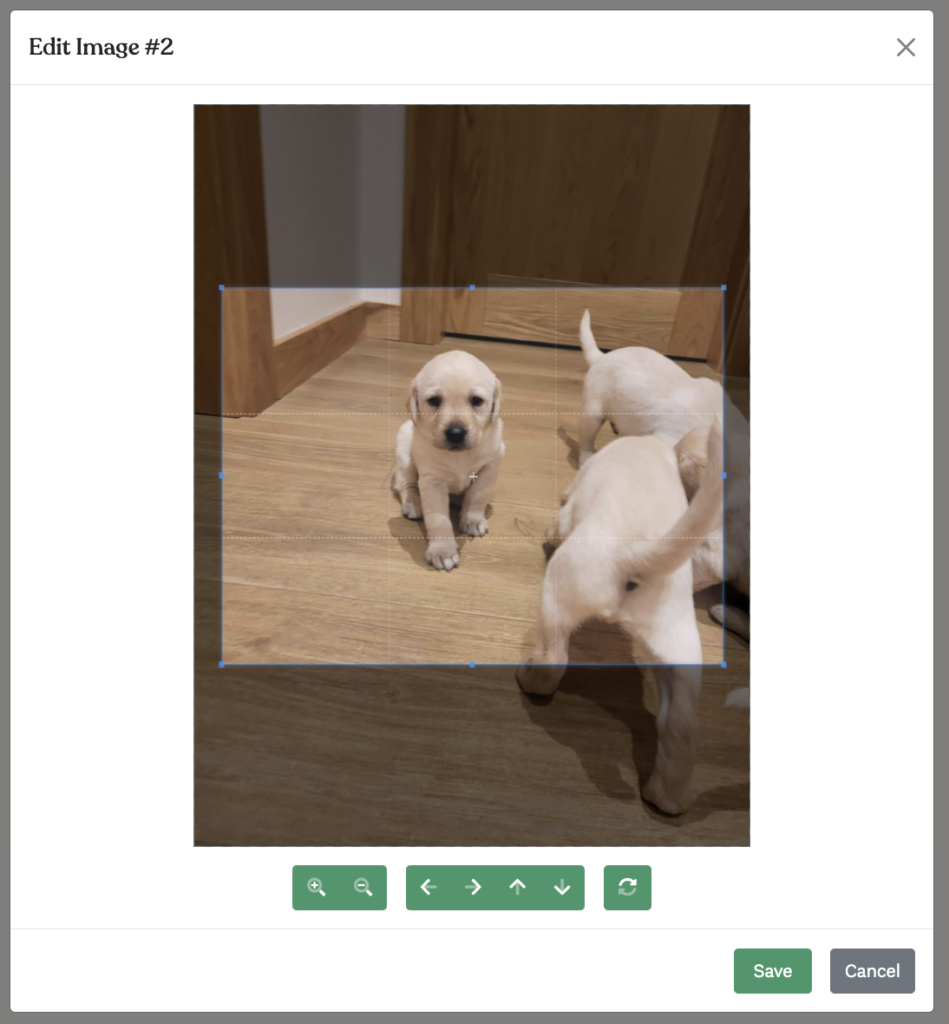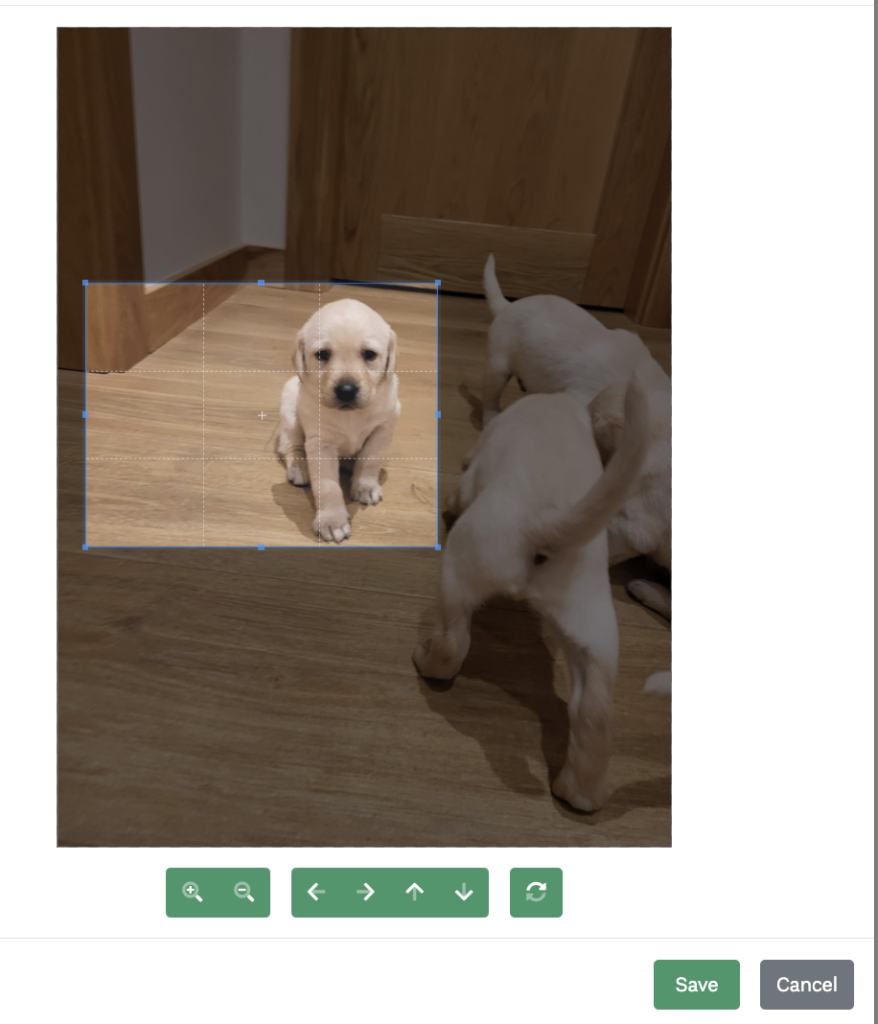 The result in this example will use this version for the category page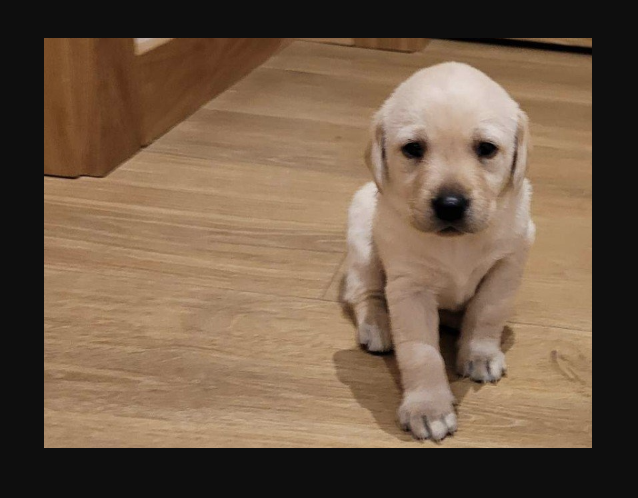 Deleting images 🗑️
You can delete images by clicking on the Delete button.
Adding images 🤳🏻
By clicking on the green + on the bottom left of the image uploader you will be able to add more images.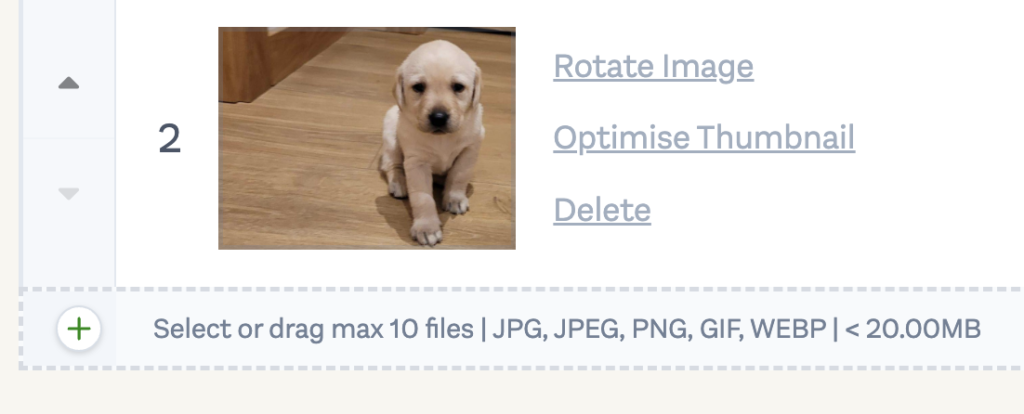 Reordering images ⏫
Note: the first image is used as the cover image, which is used on the breed listing page and in search results. To reorder images you can click & drag these areas on a desktop computer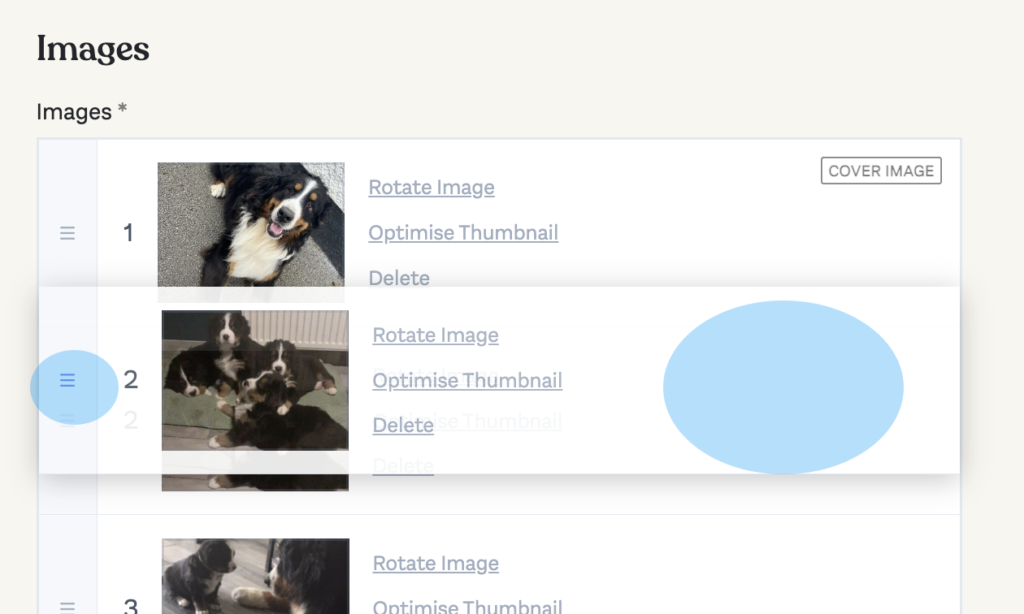 For mobile devices you can click the arrows on the left to move the images up or down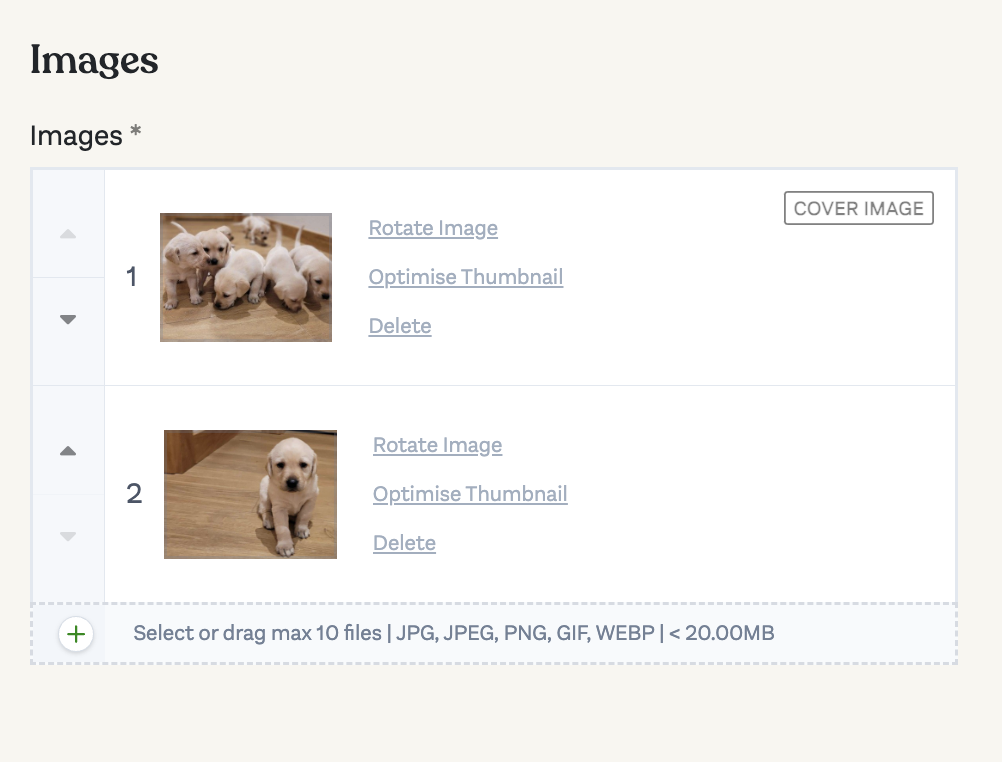 Video – Editing images on your phone 🎬