When you are searching for a dog for sale or for stud, it's possible to bookmark or favourite certain ads to save them for later. This simple but useful feature allows you to research and collect different ads to review at a later stage. A favourites list is also handy to go through with a partner or other family member to show them what dog you were thinking of buying.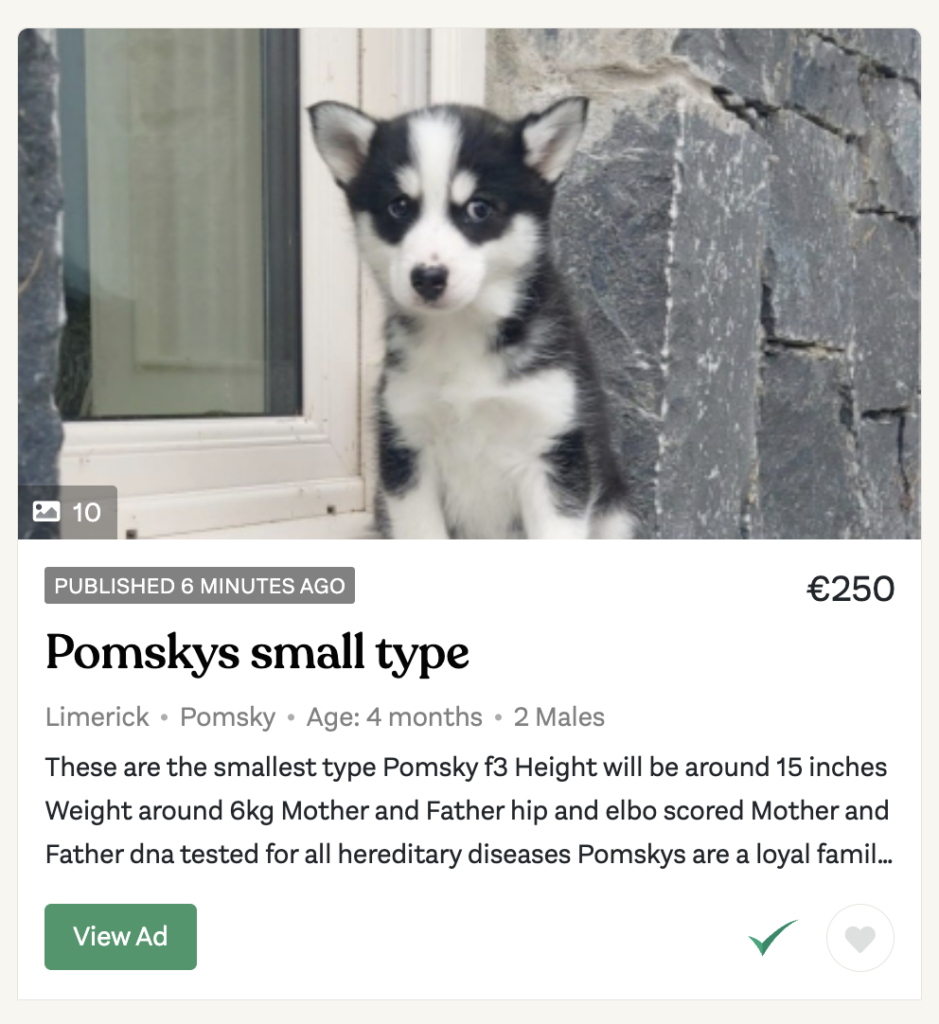 Adding a favourite
Just click the heart icon ❤️ to add the ad to your favourites list.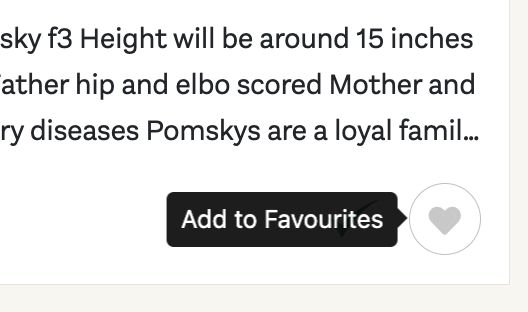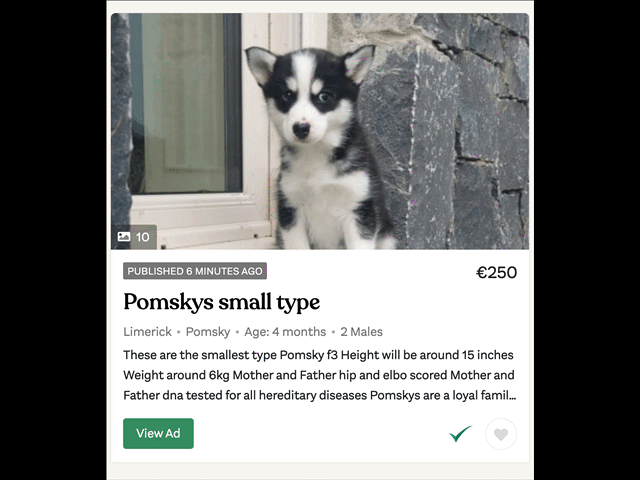 Removing a favourite
Click the heart icon ❤️ once again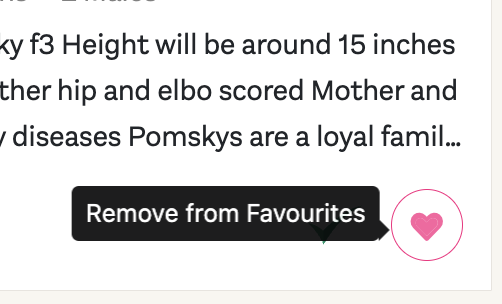 Viewing your favourites
To view your favourites you can visit https://dogs.ie/favourites when you are logged in, it's also linked in the menu at the top. When ads are closed or they expire, these will also be remove from your favourites list after 30 days, as they will no longer be viewable.