Once you've registered for dogs.ie, we will send you an email that contains a special link you need to click on. This will confirm to us that you do in fact own that email address and helps us contact you & send new dogs alerts.
Every dogs.ie account is attached to a unique email address and phone number. Once you log in after confirming your email address you will see the following message: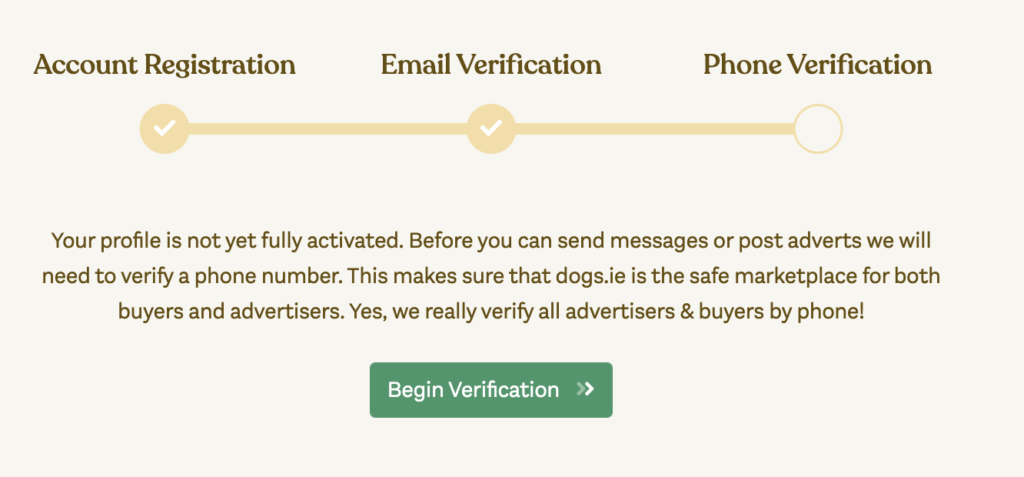 Click "Begin Verification".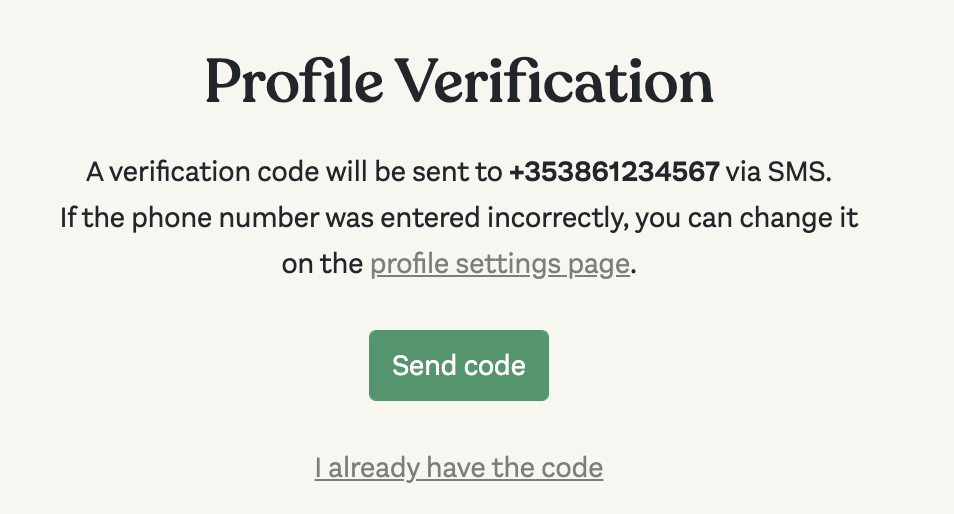 Now you will need to request an SMS code. Click on 'Send Code' and check your mobile phone for a message from us (it may take up to 30 seconds to get this code). Messages will appear on your phone from a sender "Dogs dot IE".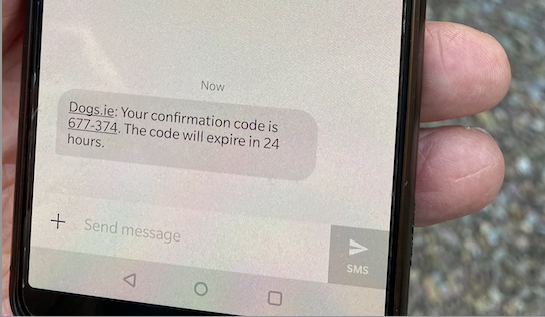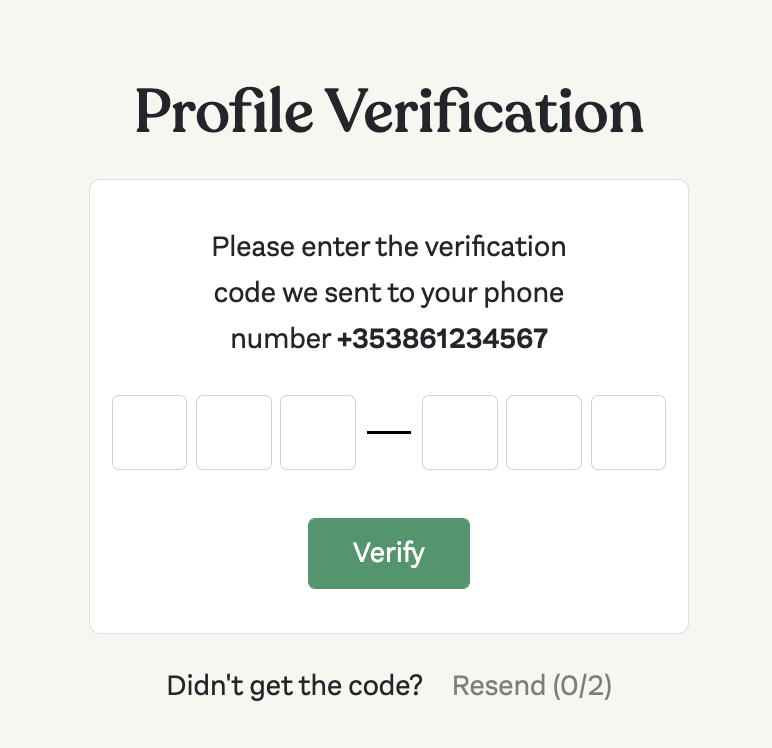 Type in the 6 digit code provided, and click "Verify". Now you can post ads and contact other users via our secure messaging system.
All our members have gone through this process, so you can be sure that you are dealing with verified users like yourself when you use dogs.ie.